Your Eco-News
Whistler's environmental news, tips for eco-citizenry and opportunities to get involved from the Association of Whistler Residents for the Environment (AWARE).
In this edition:
March 19 Day of Action
Nature Kids Activities: The Spring Break Edition
Coming Soon: Whistler Seed Library
RMOW Trails and Recreation Survey
GROW Registration Open to All
"The beauty of the natural world lies in the details."

~ Natalie Angier
---

Forestry in Whistler and BC
In support of the BC Forest March, AWARE Whistler and the Whistler Naturalists are hosting guest speakers Herb Hammond and Bob Brett to reflect on the state of forestry in BC, locally, and what we can do to increase protections for our most valuable trees and ecosystems.

When: March 19, 5:30-7:30 pm PST
Where: Zoom (link shared on registration)
Cost: FREE

Virtual Climate Strike!
Fridays for the Future is hosting an International Climate Strike to demand climate justice around the world. Canadians are invited to join a live stream from 2-5 pm to hear from grassroots organizers and activists about the future of climate justice.
Students from Whistler Secondary School and Pemberton Secondary School will be running their own campaigns for the climate strike so stay tuned to find out more about what these inspiring students are up to!
---

Nature Kids: Spring Break Activities
Spring is always and exciting time for nature and all those interested in learning about it! This Spring Break we will be releasing new fun, engaging, educational nature activities to keep kids and families entertained outside.

Head to our website as we add new fun activities and challenges to help kids get outside and engage with the world around us while they're out of school. 

Coming Soon: Whistler Seed Library 
AWARE is excited to be launching a seed library in partnership with the Whistler Public Library ready for this coming growing season.
With more people gardening, seeds have become a hot commodity and as gardeners can often end up with more seeds then they need we figured we would follow in the steps of Squamish and Pemberton and start Whistler's own seed library so we can all share the seed love!
Watch our social channels for launch day!

Recreation Trails Strategy
The RMOW is leading the development of a Recreation Trails Strategy that will provide high-level direction related to trail and trail-related amenity development, improvement, access, funding and management.

They are currently in the planning phase, which includes project scoping and an initial community survey. Trails are an important part of our local recreational culture and their management is crucial to our strategies for conservation and ecosystem preservation. To make sure that your voice is heard in this process, please fill out the survey at the button below.

It's Almost GROWing Season!
Registration open to all
Looking to grow your own food this summer? Need an excuse to get outside everyday? Want to learn more about gardening?

Anyone in the community can now sign up for a plot in one of our greenhouses or gardens! Please tell your friends and make sure to register ASAP as spots fill up fast. 

Recommended Reads
Each month we suggest great reads on the environment and climate change. This month, we've brought it back to basics and some important documents that (we think) every Whistler community member should get familiar with. 

If you're, looking for an actual book, check out our book list for our past recommendations.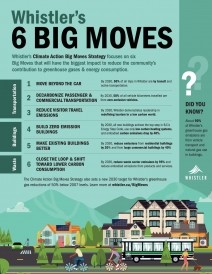 2020 Climate Action Big Moves Strategy By the Resort Municipality of Whistler
The Climate Action Big Moves Strategy focuses on transportation, buildings, and waste, and articulates the key strategies Whistler will need to further reduce greenhouse gas emissions to meet its targets. The Big Moves approach is being used by many other leading cities and communities, so Whistler is in good company as it embarks on this strategic path.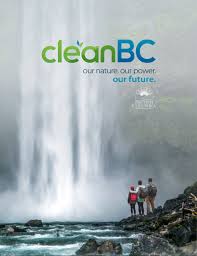 CleanBC is the province's pathway to a more prosperous, balanced, and sustainable future. It outlines BC's plan to grow the use of clean and renewable energy in transportation, buildings, and industry and provides a blueprint for building the economy while meeting the global challenge of climate change. At AWARE, we acknowledge the room for improvement in this plan, but we think it is a good starting point to get up to speed on climate action in BC. 


Sea to Sky Soils handles the organic waste from Metro Vancouver all the way up the Sea to Sky Corridor, turning it into high-quality soil that we then use to grow local food and to landscape our communities and gardens. They also support our community through their partnership with the Lil'wat Nation and their generous charitable giving. 

Learn More About this Incredible Local Business