On Earth Day 2020, we gathered (virtually) in the early stages of the pandemic. Many questions had emerged – from how to stay healthy, to how to safeguard community culture & businesses, to what we might want to consider taking away from the collective global reset Covid was creating. 
This year, on Earth Day 2021, we again gathered for an Earth Day panel discussion, reflecting on the realities and lessons learned through covid – as they relate to nature, climate change and tourism – and the opportunities we need to collectively pursue if we truly want to 'build back better'. 
Watch the Recording of the Event
---
Upcoming Events and Useful Resources
---
Thank you!
To Our Panelists: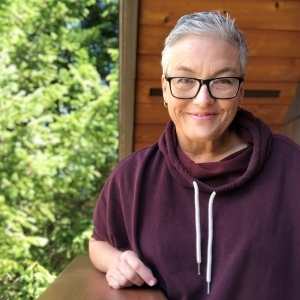 Danielle Kristmanson
Danielle Kristmanson is the founding partner and Creative Director at Origin, a branding, creative, content and marketing agency specializing in mountain sports and tourism. Danielle's expertise and wealth of experience has positioned her as one of the mountain sport tourism industry's leading brand and marketing strategists. She currently works with destinations across North America including Tourism Whistler and Whistler Blackcomb here at home, but also Squaw Valley, CA; Breckenridge, Colorado; Park City, Utah; Taos, New Mexico; Jay Peak, Vermont; and Sun Valley, Idaho.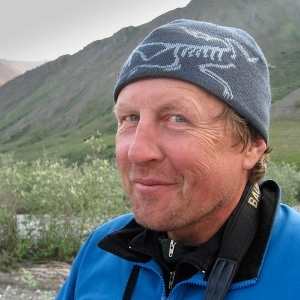 Johnny Mikes
As the long-time Coast to Cascades Field Coordinator, Johnny has done extensive backcountry trips in many of the more remote corners of the Coast to Cascades region. For over 30 years, Johnny guided tours in a number of Canada's premier northern wilderness areas which provided the privilege of encountering several hundred grizzly bears. On-the-ground knowledge and a passion for wild places and animals led him to be involved in the creation of several new parks and participation in land use planning processes in Sea-to-Sky and northern BC. Whistler has been his home for over 20 years.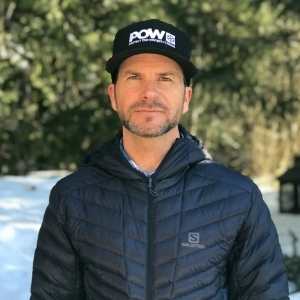 Mike Douglas
Mike Douglas is a professional skier and filmmaker from Whistler and has been called one of the 10 most influential freeskiers of all time. His work has earned him global accolades in both sport and the arts. Watching the glaciers recede near his home here in BC is what opened his eyes to the destructive affects humans were having on the planet. He became an ambassador for the US-based group, Protect Our Winters, in 2016 and later went on to help found the Canadian chapter of the organization. Mike has acted as Board Chair for Protect Our Winters Canada since 2018.
And to….
For their generous support of this event