Volunteer with AWARE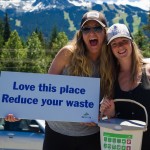 We are always looking for great volunteers, and welcome anyone interested in helping. Our volunteers are our stability; they ensure that attendees have a great time, move equipment around, and are the enthusiasm behind our projects.  We couldn't do what we do without volunteers, will you join us!?
You make a living by what you get; you make a life by what you give.
Sign up to hear about volunteer openings
Complete this short form to let us know what you would like to help with, and we will get in touch!