GROW Whistler
Welcome to GROW Whistler – The Community Greenhouse and Garden Program
Growing Food  |  Cultivating Health  |  Building Community
AWARE's GROW program helps people grow their own organic veggies at four greenhouse and garden locations throughout Whistler. Growing veggies close to home reduces the carbon footprint of our food, eliminates packages, and heightens our connections to our food. Community gardens are a great way to connect with neighbours, spend time outside and reap physical and mental health benefits as well as delicious food.
Seasonal Notes
For well over a decade the Whistler community has had access to growing their own local, organic food through the GROW program and prices have been the same for the last 5 years. In 2023 the GROW committee and AWARE made the hard decision to increase prices in the face of increasing program and maintenance costs. The main changes are:
Box Fees have increased from $75 to $90. Second box fees have increased from $50 to $65.
Maintenance Fees have increased from $20 to $30 and will now be applied to second boxes also.
Volunteering 4hrs (per box) continues to be an alternative to paying Maintenance Fees.
We appreciate your understanding and hope to still have you GROW with us this year.
GROW Annual Registration Dates
February 15: Return gardener registration (2022 gardeners emailed sign up details) and AWARE member registration (AWARE members emailed sign up details – become a member here)

Please note spaces are assigned in order of registration timestamp, and being on the waitlist doesn't guarantee a spot.

March 1: General registration (sign-up details available on this page).
Please note: Program fills up so sign up early to avoid any disappointment.
---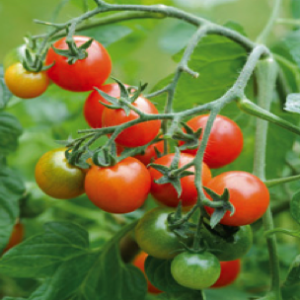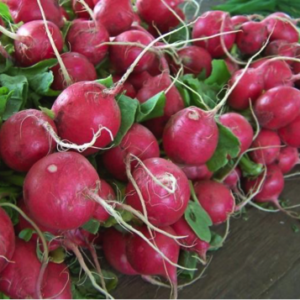 Garden Locations & Details:
The GROW program provides users with tools, compost and all the things you need to get growing.
Space is allocated on a first come, first serve basis with gardeners from the previous year and AWARE members offered an early-bird registration each growing season. 
Cheakamus Community Garden
At Cheakamus Community Garden over a hundred 4ft x 8ft outdoor boxes are available for outdoor growing. The annual fee of $90/year for an outdoor garden box includes compost, tools and each spring we host a seed swap for people to exchange organic seeds.
Neighbourhood Greenhouses
GROW Whistler includes four greenhouses; two at Spruce Grove Park, one at Myrtle Philip School and one at Alpha Lake Park. Each greenhouse contains eighteen, 2.5ft by 8ft boxes. Greenhouse temperatures are automatically controlled and beds are irrigated by automatic watering.
The annual fee of $90/year for a greenhouse box includes a wide variety of organic seeds, soil amendments, water, a gardening guide and lots of support. As the greenhouses are fully organic closed eco-systems and in the interests of keeping them disease-free, only seeds and materials provided by the program are permitted.
---
New to the GROW program or growing your own food?
Check out our Local Grower Resources Page
Our favorite tips and tricks for our local climate, plus links to online educational libraries and other nearby resources too!
---
GROW Gardener Resources
How To Video- Greenhouse Box Setup
How To Video- Watering Systems
The success of the community garden and greenhouse program is achieved through gardeners commitment and support. The Gardener Pledge highlights what it means to be a GROW member and all gardeners agree to gardener conditions around organic principles, avoiding bear attractants, looking after shared spaces, and more.
GROW Gardener Pledge

Looking for new ways to use up your fresh veggies? Look no further, here are some of our member favourites! If you have a recipe you'd like to contribute feel free to email it to grow@awarewhistler.org so we can add it.
GROW Contributed Recipes

---
Without the dedication and cooperation of each and every GROW Member, this program would not be possible. Members each complete over 4 hours (per box) outside of shared maintenance duties to contribute to this success. Track hours effortlessly over the summer months by filling your details into our Volunteer Hour Tracker.
Looking for volunteer hour ideas? Check out our live GROW Volunteer Opportunity google doc to see how you can help out this summer.
Volunteer Opportunities
---


---
This project was made possible by grant support from the Community Foundation of Whistler, the Union of British Columbia Municipalities and the ongoing support of the Resort Municipality of Whistler.
---
Love What We Do? Consider Contributing to Conservation and Climate Action in Whistler: