The Grizzly Bear

Grizzly bears are a fascinating and elusive presence for us here in the Sea to Sky corridor of British Columbia. Understanding more about the grizzly bear enables us to better protect their crucial habitats and to make sure that as we continue to grow and thrive, we enable them to do the same.
AWARE frequently partners with the Coast to Cascades Grizzly Bear Initiative on education and outreach projects to help inform our community about Grizzly Bears and spread awareness around Grizzly Bear conservation and science.
Check out some resources below to learn more about local Grizzly Bears and practice responsible behaviour in bear country.
---
USEFUL WEBINARS
Learn more about grizzly bears!
On June 10, 2020, we partnered with The Coast to Cascades Grizzly Bear Initiative (C2C) to gather, (virtually of course), some of BC's leading grizzly bear researchers to share their knowledge and answer some of our favourite frequently asked questions.
Over 90 minutes, learn about grizzly bear biology, behaviours and habitats, as well as the research methods used to learn about grizzly bear populations.
*Thank you to the Grizzly Bear Foundation for providing crucial support to increase the capacity of this event and make it available to all.
– – – – – – – – – – – – – – – – – – – – – – – – – – – – – – – – – – – – – – – – – – – –
How do our favourite outdoor activities impact grizzly bears?
On January 11, 2021, AWARE and The Coast to Cascades Grizzly Bear Initiative (C2C) partnered for an evening dedicated to learning about the threatened grizzly bears of the Sea-to-Sky and the ways our recreation activities impact them.
The evening featured Chief Ian Campbell, Steve Rochetta, Dr. Lana Ciarniello, and Melanie Percy, who shared the latest science and insights about how many grizzly bears we have, their seasonal needs, how recreation users and infrastructure impact bears and what we can do to minimize negative impacts on both bears and people.
---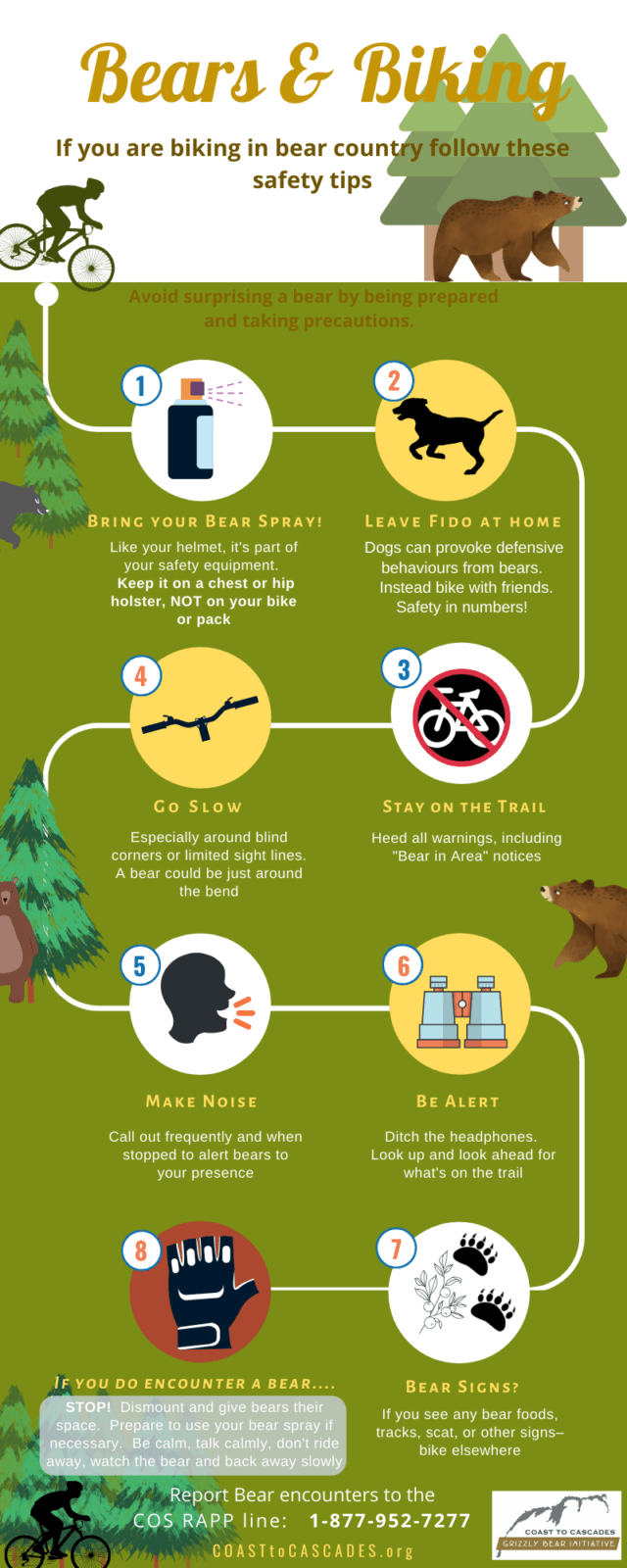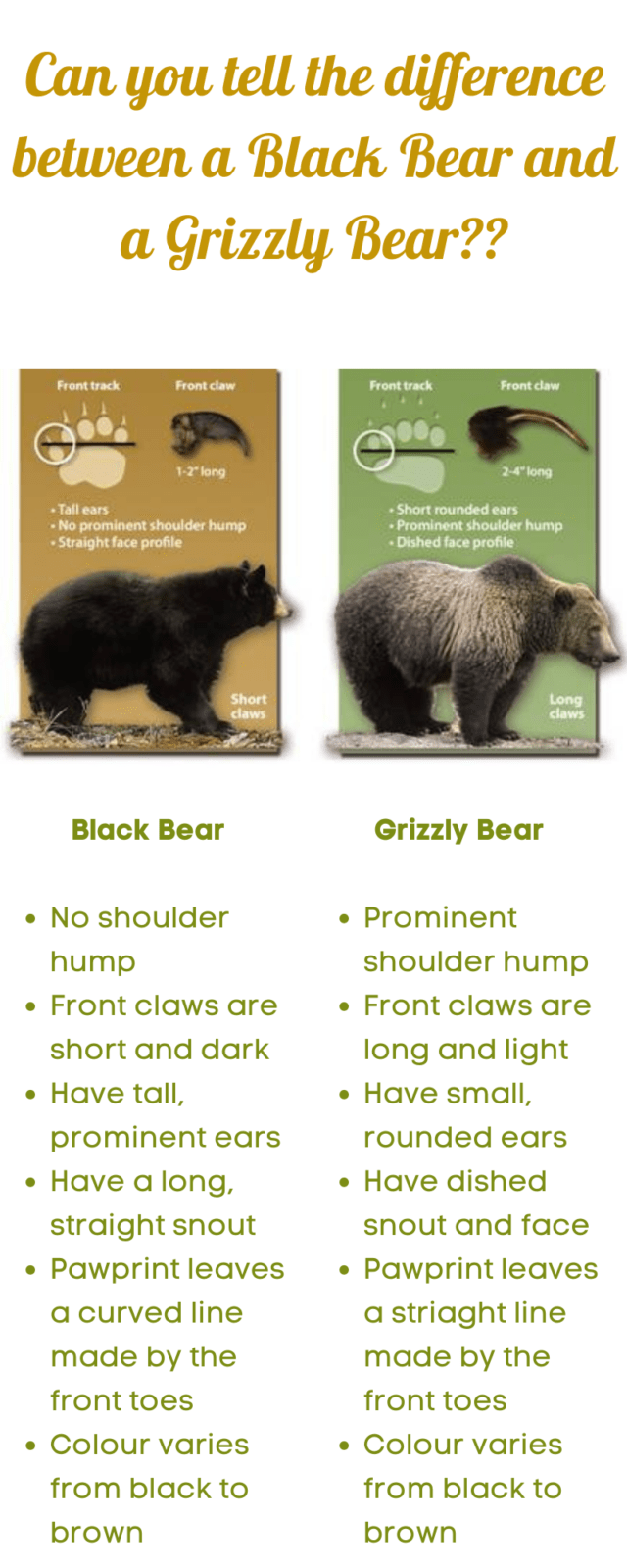 ---
BEAR SPRAY! What's the deal?
1. Bear spray is effective at reducing the risk of injury or death in the case of a bear/predator attack.
2. Carry bear spray where it is easily accessible and be ready to deploy it in less than 2 seconds.
3. Use an approved bear spray (225 ml – 500 ml) and check the expiry date. The propellant in bear spray cans lose its potency over time.
4. Learn how to use bear spray. Watch WildSafe BC's short S.P.R.A.Y. video.
5. Know before you go. Learn about what wildlife you encounter and how to react if you do.
*Thank you to WildSafe BC for these tips and video
---
What are the behavioral differences between black and grizzly bears? Why do grizzly bears charge, while black bears climb trees? How can disturbances from trails affect cubs?
Watch this recording from May 28, 2019, of Dr, Lana Ciarniello, Co-Chair of the International Union for the Conservation of Nature (IUCN) Species Survival Commission and Bear Specialist Group's Human-Bear Conflicts Expert Team, presenting to the Whistler Council about Human-Bear Conflict and managing trails for bears. This presentation has a lot of useful information for trail users, planners, and managers to help make decisions that factor in local bear populations.
---
To help you continue your grizzly bear education, check out this comprehensive list of resources put together by the experts, including useful how-to videos as well as research papers and conservation organizations.
---