In 1989 AWARE first formed with the mandate of outfitting the Resort Municipality of Whistler with a recycling program. AWARE continues to strive for waste reduction and started a social enterprise to help events minimize their waste to continue moving our community towards its Zero Waste Goals. The AWARE Zero Waste Heroes program, includes the following services: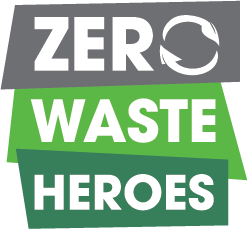 Pre-event Waste Reduction Support – AWARE believes the best way to reduce waste is to not produce it in the first place. The second best way involves outfitting your event with recoverable, compostable and recyclable items. AWARE will assist your staff in identifying these items to aid in reducing the amount of waste your event generates and sends to landfill.
Live Event Zero Waste Stations – Our knowledgeable Zero Waste Heroes staff will oversee hosted waste segregation stations on course and through your event grounds. These stations act as collection points for event waste, create an opportunity to educate event attendees on reducing their own waste and help people understand why your event chose to pursue its zero waste goal.
Post-event diversion follow-up – AWARE monitors event diversion weights and provides a recommendations report, which showcases your successes and identifies areas for improvement that your event can use as a baseline to beat in years to come.
Zero Waste Hero Program Successes
All proceeds raised from the Zero Waste Heroes fee for service initiative continually supports AWARE's local work, which includes safeguarding habitat, biodiversity and wilderness; connecting people with nature; and building sustainable communities.
Contact info@awarewhistler.org for more information or to host a Zero Waste Station at your next event.
Our partnership with AWARE Whistler on the The North Face Whistler Half Marathon was a great success! The AWARE team ultimately helped us take our Garbage/Recycling Plan to the next level and provided us with a bench mark that we can work from and improve upon. We now have a stronger commitment to continuing to make the Whistler Half Marathon a sustainable event. It was an absolute pleasure working with the AWARE team and we look forward to next year!

~ Carlee Cindric, Whistler Half Marathon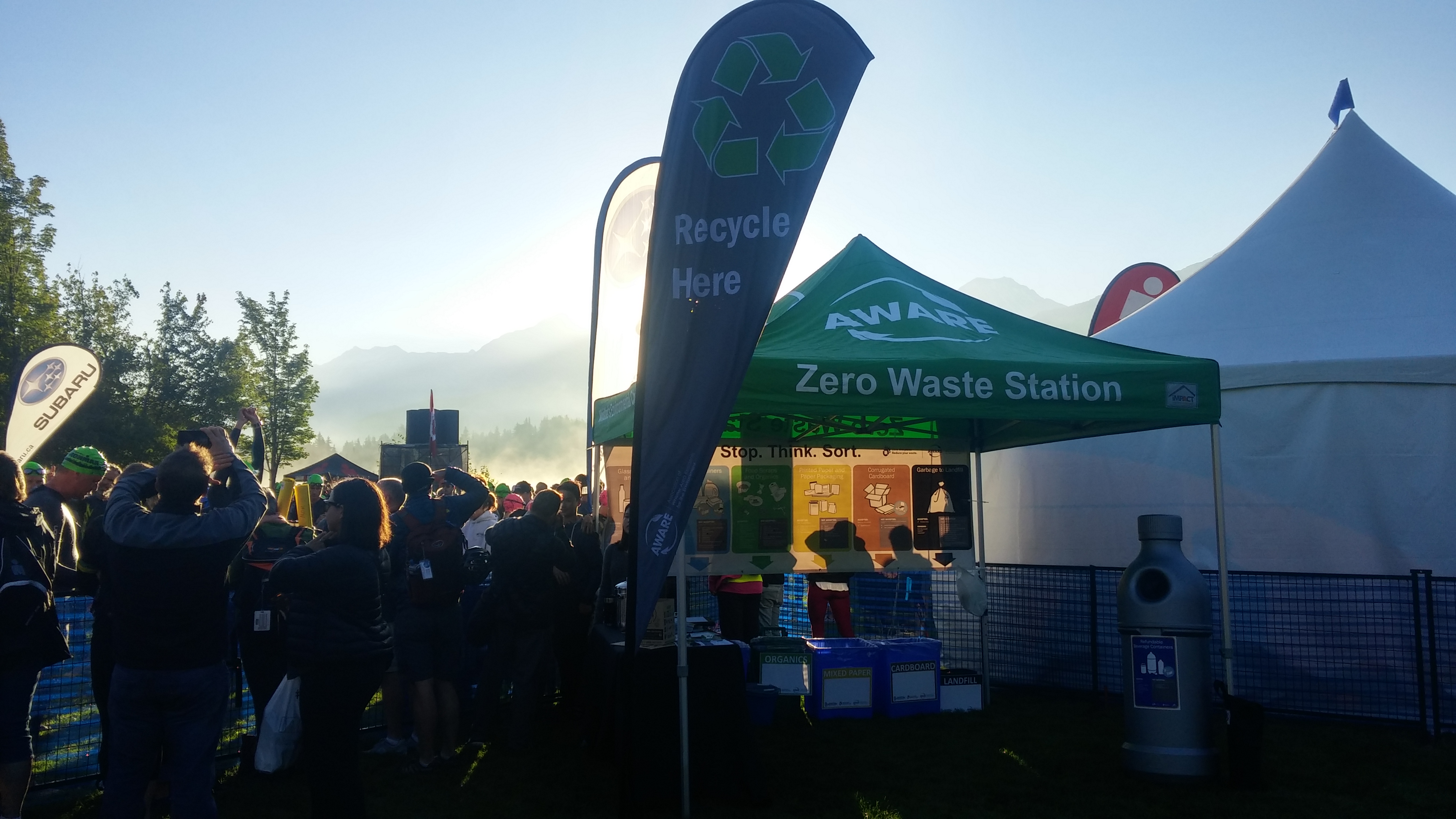 Zero Waste Hero Supported Events:
Events in green are zero waste events. An event is considered zero waste when over 90% of their waste is diverted from landfill.
Myrtle Philip Mayday Event
The Whistler Half Marathon
XFondo
Canada Day Pancake Breakfast
Squamish Constellation Fest
RBC GranFondo
Whistler Village Beer Festival
Whistler 50 Relay and Ultra
Whistler Farmers Market
Whistler 50 Relay and Ultra
Whistler Village Beer Festival
Whistler Children's Festival
RBC GranFondo Whistler
Myrtle Philip Welcome Back BBQ
Whistler Neighbourhood Block Parties: Emerald & Cheakamus
Whistler Farmer's Market
Whistler Presents Outdoor Summer Concert Series
Canada Day with Whistler Presents
The Whistler Half Marathon
GO Fest
Whistler 50 Relay and Ultra
Whistler Village Beer Festival
RBC GranFondo Whistler
Myrtle Philip Welcome Back BBQ
Whistler Neighbourhood Block Parties: Emerald & Cheakamus
Whistler Farmer's Market
Whistler Presents Outdoor Summer Concert Series
Canada Day with Whistler Presents
The Whistler Half Marathon
GO Fest
Whistler Ski and Snowboard Festival – Big Air
Whistler 50 Relay and Ultra
The North Face Whistler Half Marathon
RBC GranFondo Whistler
Whistler Village Beer Festival
Go Fest
Whistler Neighbourhood Block Parties: Emerald, White Gold, Cheakamus,

Whistler Cay and

Function Junction
Whistler Farmer's Market
Canada Day with Whistler Presents
Great Canadian Trail Celebration
Whistler 50 Relay and Ultra
Sea to Sky Charity Golf Tournament
The North Face Whistler Half Marathon
Whistler Farmer's Market
Canada Day with Whistler Presents
The North Face Whistler Half Marathon
Whistler Neighbourhood Block Parties: Alta Vista & Creekside
Crafty by Nature
Whistler 50 Relay & Ultra
Squamish Valley Music Festival
Whistler Farmer's Market
Crafty by Nature

Photo Credit: Deanna Campbell at the Whistler 50 Relay and Ultra

---
Love What We Do? Support Conservation and Climate Action: