Whistler Seed Library
Seed saving is at the foundations of permaculture. Working with nature to create a regenerative and sustainable ecosystem for all to enjoy, for generations to come. Today, our impact on the environment is bigger than ever before. But, there are ways we can tread lighter on the planet and even save money doing it! 
Seed saving is an ancient tradition practiced by Indigenous communities from around the world, for thousands of years. It connects us back to where our food really comes from and even strengthens the gene pool of each plant you save seeds from.
The Whistler Seed Library was created in partnership with the Whistler Public Library to increase local food security, reduce our carbon footprint and connect the Whistler community with affordable and healthy food options. Contribute or take home seeds and support sustainable gardening in the sea to sky corridor.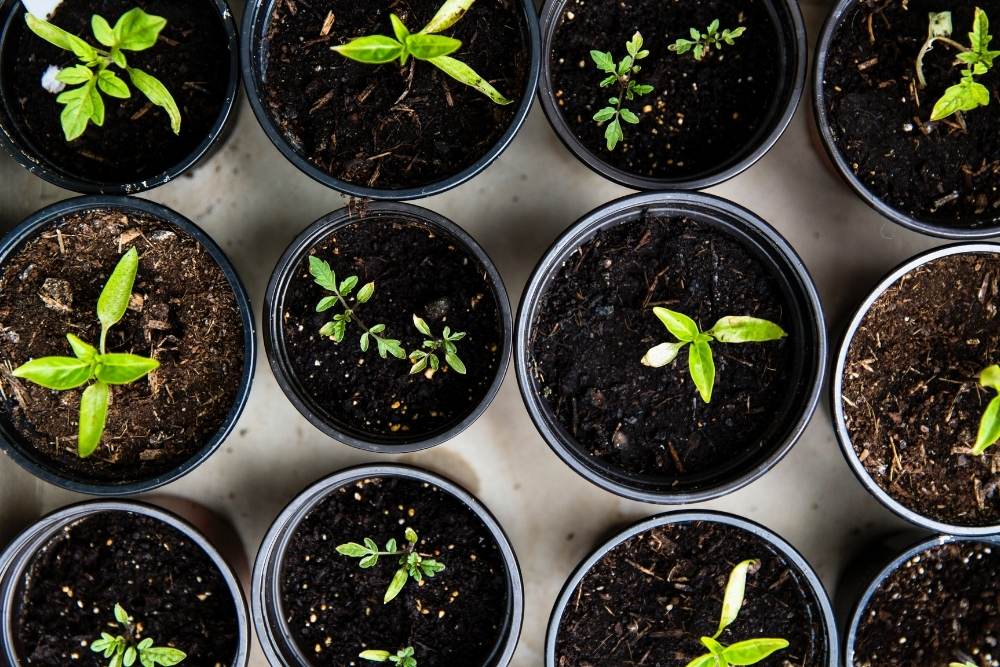 Why Grow and Save Seeds?
Growing close to home not only reduces our carbon footprint but also eliminates packaging and heightens our connections to food. Community and home gardens are a great way to connect with neighbours, spend time outside and reap physical and mental health benefits as well as delicious food.
---
Accepted Seeds
Get Involved
If you have leftover seeds this fall that you would like to share with your community, take your seeds to the Whistler Public Library!
Simply shell, separate and label the seeds and bring to the Whistler Public Library! From there other community members can use your seeds to grow in their own gardens.
We highly recommend checking out the collection of seeds that the Whistler Public Library has and browse the seeds that have been donated. There are so many different seeds to choose from. Try something new and see what you can grow in your own garden!
How to Contribute Seeds:
The Whistler Public Library accepts saved or bought seeds.
Saved seeds – pack in envelopes provided, fill out the label, file common name alphabetically.
Bought seeds – leave in original package or pack in envelopes provided.
Fill out the label, file common name alphabetically.
How to Take Seeds Home:
For every plant you plan to grow, take 2-3 seeds (or pinch for tiny seeds) and pack in envelopes provided.
Fill out and the label so you can look up seed details online/in case you save seeds from this plant to contribute later.
Learn about Seed Saving Below:
---
Great Resources
West Coast Seeds – B.C-based seed provider, focused on non-GMO, organic growing. Website highlights gardening how-tos, Q&A, recipes, seed details and more.
Full Circle Seeds – Based in Sooke, B.C with a focus on open-pollinated, untreated, organic seeds. Visit the website for detailed information on provided seed varieties.
Squamish CAN – Squamish CAN is a registered non-profit organization. Part of the organization's strategic priority is strengthening food security and does this in a variety of different ways including the Squamish Seed Library, seed saving, gardening and more.
FarmFolk CityFolk – Working to inspire and equip people to eat food that nourishes themselves and the planet since 1993. BC's oldest and largest food and agriculture charitable non-profit organization. Current programs go from seed to plate—engaging a network of farmers, seed growers, researchers, food system advocates, policymakers, community partners, chefs, and eaters.
Seeds of Diversity Canada – Seeds of Diversity is a Canadian charitable organization dedicated to the conservation of agricultural and horticultural biodiversity. Visit their website for excellent seed-saving resources.
Sea to Sky Invasive Species Council – Protecting local ecosystems for over a decade by minimizing the threat of invasive species that impact the environment, the economy, and human health in the Sea to Sky corridor. Check out these helpful brochure links to learn more about invasive species and solutions: Grow Me Instead, Toxic Plants Brochure.
Contact Information
AWARE Whistler
AWARE oversees Whistler's GROW community gardens providing over 200 garden boxes across 4 locations. For tips and tricks on growing your own food head to the GROW Whistler webpage.
Whistler Public Library
4329 Main St, Whistler, BC V8E 1B2
(604) 935-8435
publicservices@whistlerlibrary.ca
whistlerlibrary.ca/help/faq/seed-library
---
Love What We Do? Support Conservation and Climate Action: