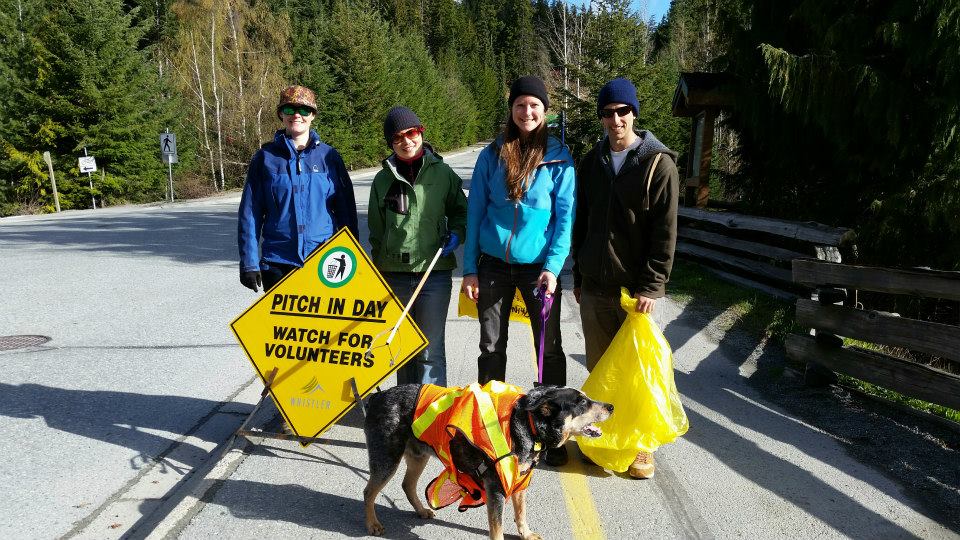 Saturday May 3rd, 8:30am @ Nesters Market
The annual clean-up where different community groups 'Pitch In' to help clean up the trash that is left behind after the snow melts.  Pitch In Day and the materials needed are organised by the Resort Municipality of Whistler and every year AWARE oversees the area around Nesters and White Gold.
Meet at Nesters Market at 8:30am to get your equipment.  Dress for the weather and if you have gardening gloves we would recommend them from past experience! After a morning or work all volunteers are head to a free BBQ at the firehall for lunch.