Wow does time fly when you are having fun!
This weeks theme at camp was 'Plants with a Purpose' and both staff and campers had a ton of fun discovering new things through our magnifying glasses and exploring outside. Each day campers got creative with oodles of crafts and played nature-related games that they really took a 'lichen' too!
Plants provide us with the air we breathe and the food we eat – they are vital to our existence. On our daily nature walks we found ourselves discussing the relationship between bugs and flowers, covering important topics like pollination and photosynthesis. We experimented to learn how plants pull water up from their roots and release it through their leaves by putting a bag around a leafy branch of a tree and watching how over time water begins to collect in the bag. Crossing paths with wild ginger root (and a side of blueberries) one day the group decided to pick the ginger and make some natural ginger tea. Most walks were filled with sing-along songs, balancing on logs, looking at ant colonies and telling fun stories about different types of trees.
In the forest we had an awesome scavenger hunt, finding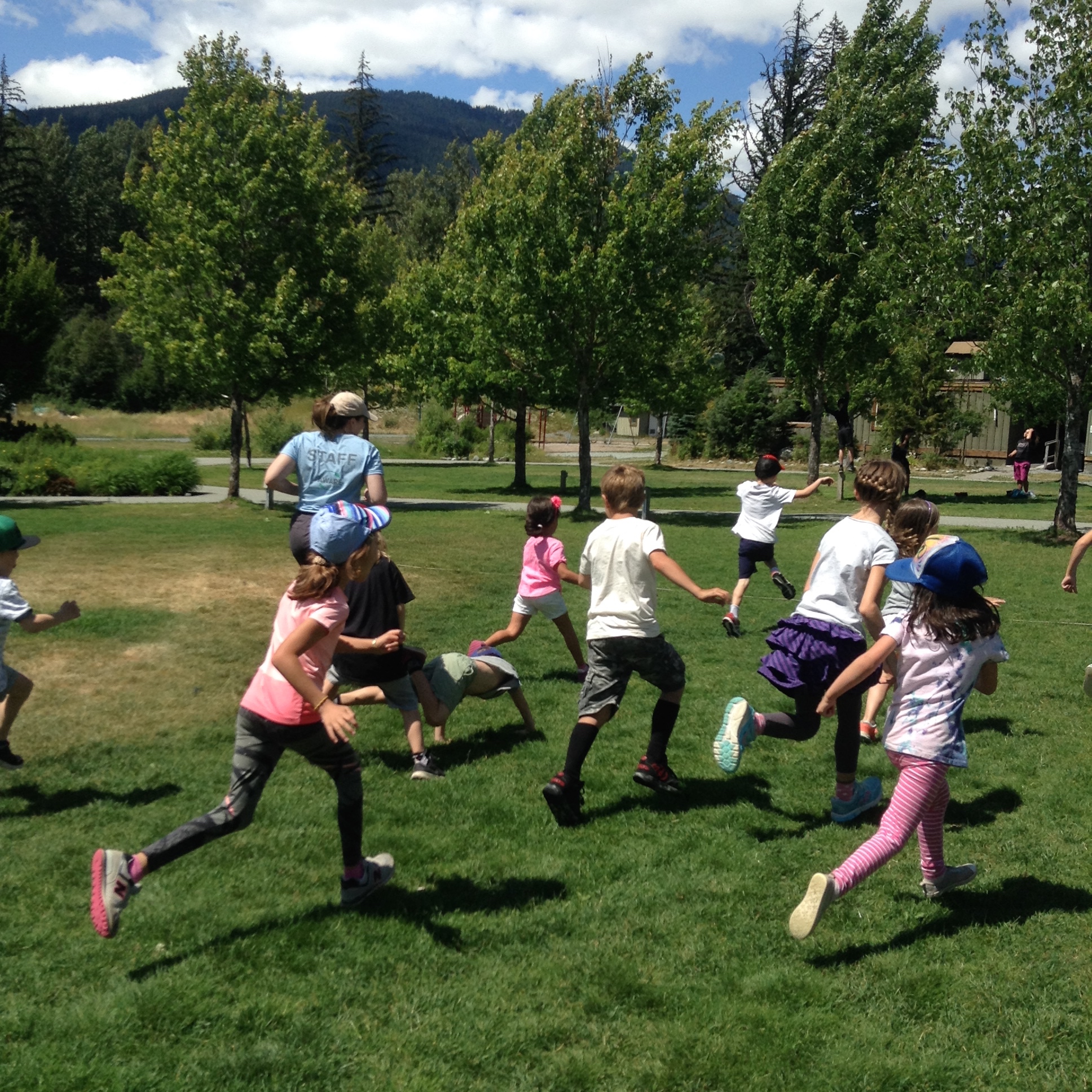 lots of cool plants, mushrooms and lichen along the way. From beautiful purple fireweed flowers to gross slime mould, we saw how nature works together to sustain a healthy ecosystem. We also got to see the xylem (tubes of the plant) on a dogwood leaf by pulling the leaf apart gently. Campers got the chance to see first hand the defence mechanisms of a tree and other plants from popping pods of sap that bugs get stuck to checking out the thorns some plants grow to protect themselves. A camper favourite this week was creating houses for an animals of their choosing out of anything they could find on the forest floor.
It's always time to horse around at Nature Camp, campers adored playing bear, salmon, mosquito a game derived from rock paper scissors that highlights the food web. The kids also had a blast pretending to be animals, playing meet my friend, camouflage, 2 truths 1 lie and the blindfold direction game to name a few.
When the sky is the limit you really get to see each and every camper's creative juices flowing! Many of the kids created and put together their very own nature journals to document all the neat things they saw.
Next week at Whistler Nature Camp we're digging into Creepy Crawlies!
Join the fun as we catch insects with nets, take hikes to wetlands and of course games and crafts galore!
Camp can be booked by the week or for individual days up until 3pm the day prior.
For more info or to register head to our camp page.
---