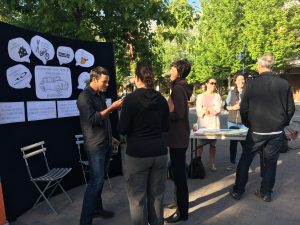 On Monday, June 12th, AWARE Whistler hosted an outdoor social gathering at the Whistler Public Library. The event focused on transportation options that are better for both people and planet. The sun was shining and attendees enjoyed sipping Tality Kombucha's delicious kombucha mocktails as they discussed Whistler's wide array of eco-friendly transportation options.
The event featured many community champions who shared tips and tricks on how to commute around town in an eco-friendly fashion. iCleanCommute brought ebikes to try; Pop Rideshare answered questions about their program; neighbourhood bike buddies who bike to work everyday shared tips on routes and gear; RMOW staff answered questions about the area's transportation policy; BC Transit shared information on their expanding service and finally, one-car-only families shared why and how they choose this lifestyle.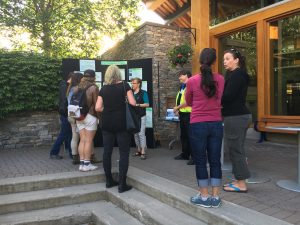 With Whistler's busiest Summer season just around the corner, the timing was perfect for Cleanse Your Commute. Soon Whistler's highway will be crowded with resort visitors and it will continue to become apparent that a car-dependant community is unsustainable. The warm sunny weather and plethora of community support reminded residents that stepping away from their cars can be easy, enjoyable and the best way to travel.
Learn more about the Resort Municipalities Plan to enhance transportation in the Whistler Community here.