Celebrating AWARE's 3

rd

 consecutive year working with North America's largest Gran Fondo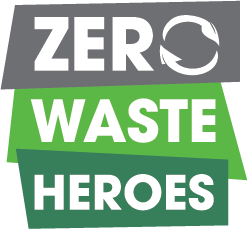 Since 2017, the RBC GranFondo Whistler and AWARE's Zero Waste Heroes team have been working together to help reduce the amount of event waste generated by focusing on three distinct areas: pre-event waste prevention support, day-of zero waste stations, and post-event waste diversion.
In 2017, RBC GranFondo generated 745 Kg of waste. Of this, 658 Kg was diverted from landfill and was instead recycled or composted – a whopping 88.24%!  In 2018, RBC GranFondo generated 759.76 Kg of waste. Of this, 673.86 Kg was diverted from landfill – an impressive 88.69%! This high level of diversion would not have been possible without AWARE's Zero Waste Heroes team offering on-site waste sorting services with the cooperation of vendors and event staff. 
2017 + 2018 Zero Waste Hero Program Successes:
"With help from Stephanie Redmond [the AWARE Projects Coordinator at the time], I'd estimate we were able to reduce our race swag packaging by about 70%-90%."

-Ryan Downey, Logistics Manager RBC GranFondo
This year, RBC GranFondo is celebrating its 10th edition in Whistler and is aiming to become a 'zero waste' event. By definition, this is an event with over 90% of waste is diverted from landfill. We can all help RBC GranFondo and AWARE reach this goal by carefully sorting our waste at the Zero Waste Stations with the help of AWARE's Zero Waste Heroes team.
show your support
Volunteer with AWARE on September 7 and 8 by hosting and servicing Zero Waste Stations at the event. 

Please email Thea at TZerbe@awarewhistler.org
See All Volunteer Opportunities