On Thursday, June 24th Sea to Sky residents explored what our future with forest fires will look like in the region.
The symposium featured a series of short talks exploring wildfire mitigation and adaptation opportunities, followed by an inquiry based Apres in Action. Participants learned about forest health and ecology, including traditional and modern use of burning as a wildfire management tool; wildfire smoke impacts and action planning for smoke events; FireSmart prescriptions for residential and commercial property owners; and impacts of wildfire on tourism, recreation and development.
Participants walked away with a deeper understanding of what a future with many more wildfires will entail, and equipped with communications and planning tools as well as pragmatic approaches that will support further dialogue and action on this important issue.
Local artist and graphic recorder, Erin Stewart Elliott used the integral model to interpret the key themes that came out of the presentations and created an interpretive art installation that has been hung in the Whistler Public Library.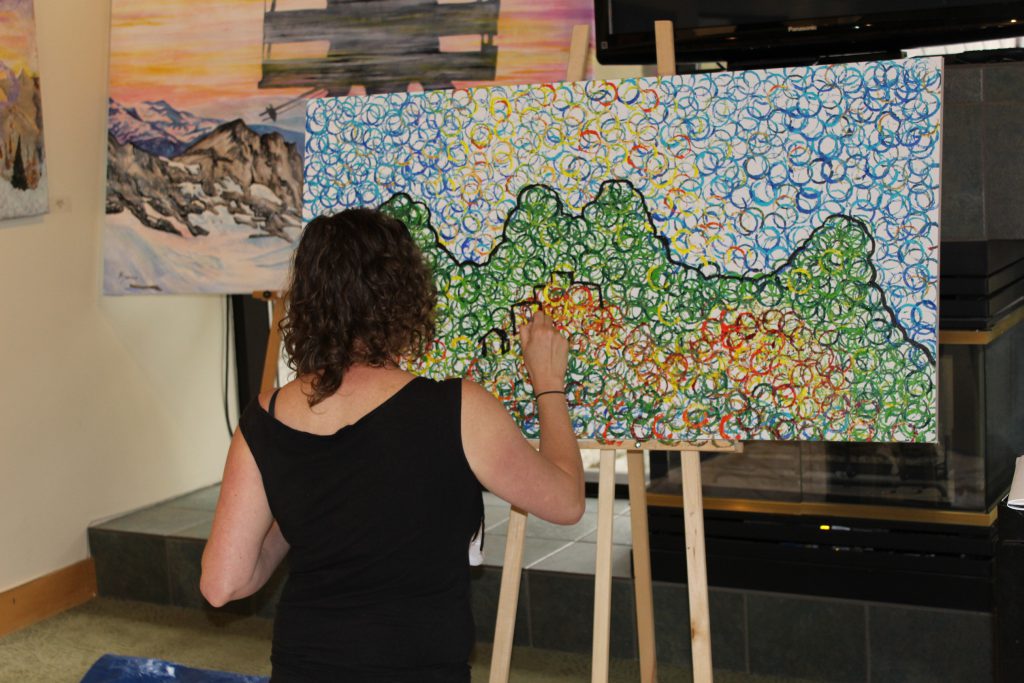 The Association of Whistler Area Residents for the Environment (AWARE) and the Sea to Sky Clean Air Society hosted the Climate Action Symposium thanks to funding from the Community Foundation of Whistler and the BC Lung Association.
Speakers:
BRUCE BLACKWELL – Traditional & current use of fire to mitigate wildfire threats
Bruce Blackwell provded an overview of the role of forest fire historically and up to present day on forest health and ecology, including the traditional (indigenous) and modern use of fire to mitigate wildfire threats in our region.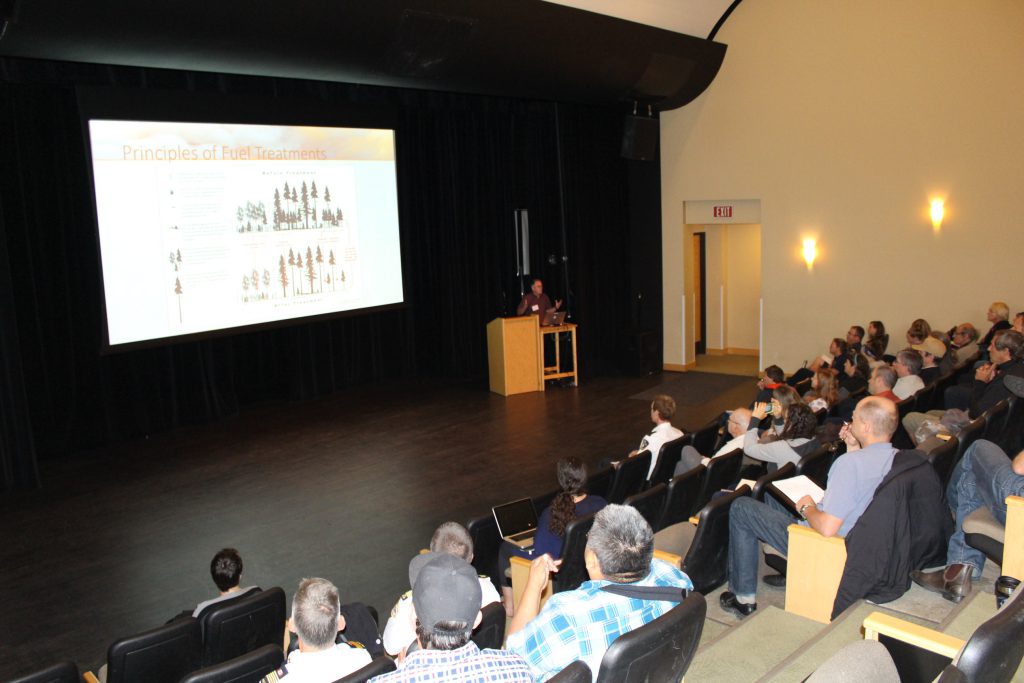 DR. SARAH HENDERSON – Forest fire smoke health impacts & understanding advisories
Dr. Henderson shared insights into the impacts of smoke from forest fire on population level health and shares information on understanding smoke advisories and how they are (and are not) intended to be used.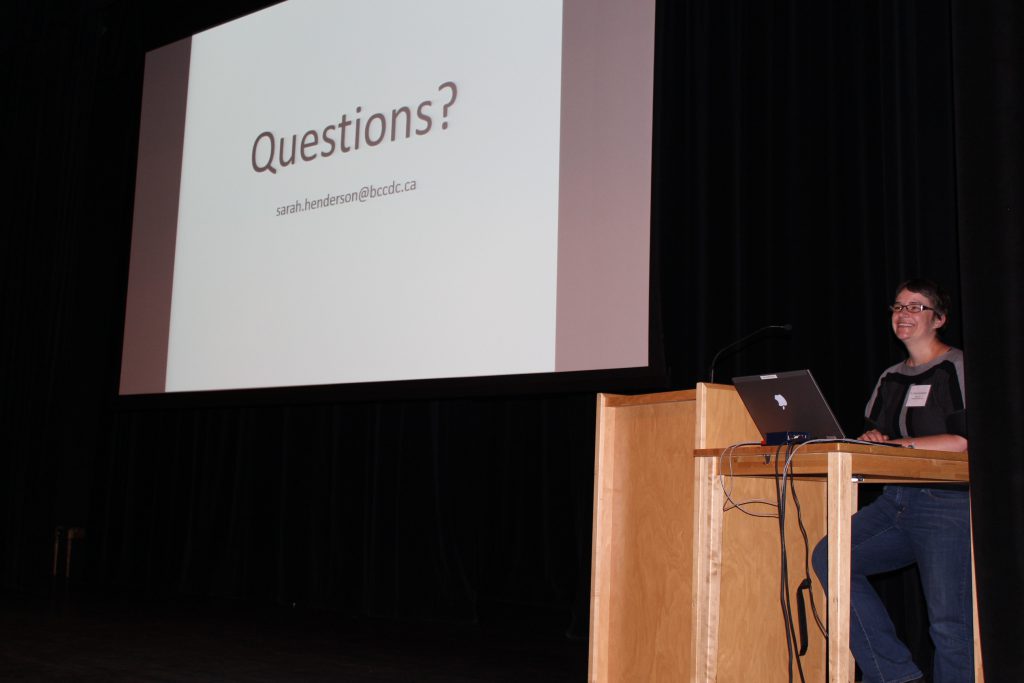 GEOFF PLAYFAIR – Being FireSmart in homes, neighbourhoods & communities

Fire Chief Geoff Playfair spoke about the FireSmart program, mitigating wildfire threats around homes, property and neighbourhoods.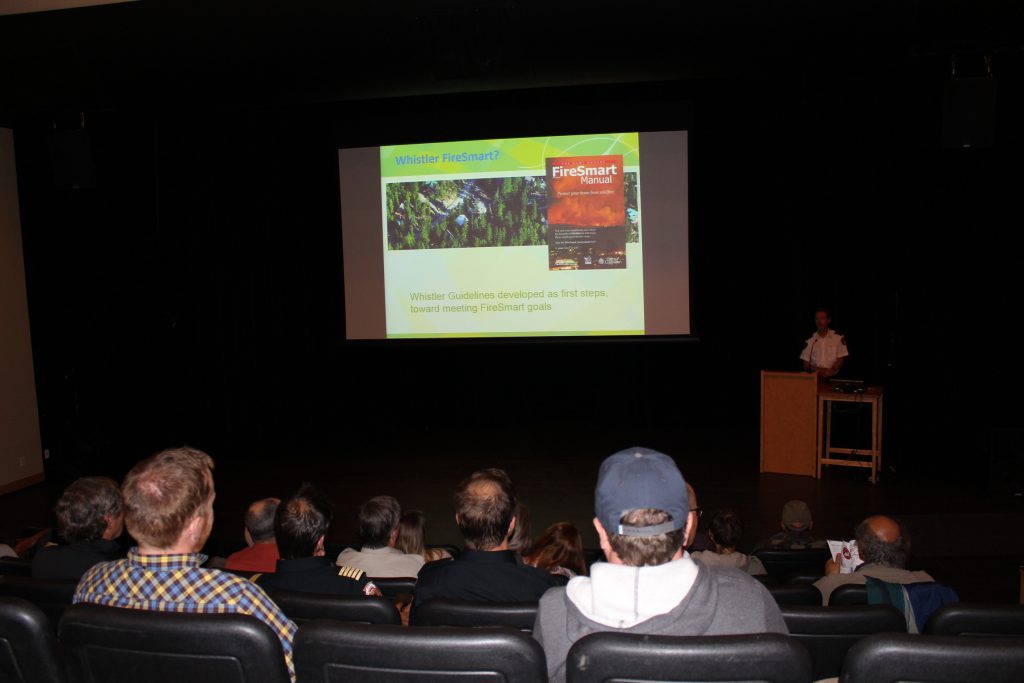 SCOTT SHAW-MACLAREN – Adapting to the new wildfire reality – impacts on tourism, recreation & development

Scott Shaw Maclaren explored adaptation to the new wildfire reality including anticipated impacts on tourism, recreation and development. Details of the Regional Wildfire Management Plan will also be covered in this portion of the symposium.