Join the AWARE Team at the upcoming Value of Water event
In Whistler, surrounded by snow capped peak and beautiful lakes, it can feel like we have an endless supply of fresh water. Yet with longer hotter drier summers and the loss of glaciers projected thanks to climate change, we all need to start getting into the habit of saving this most precious resource.
On Friday May 11th an event dedicated to water is being hosted by the Resort Municipality of Whistler. Local water warriors will be on hand to share tips and tools that can help us all save water, protect the sources of Whistler's drinking water and look ahead at what the redistribution of water will mean for the future. And as if the chance to connect wasn't enough… the evening includes a FREE screening of the water-inspired James Bond – Quantum of Solace.
This event is the perfect chance to get inspired by everyones favourite spy and find out how you to can become an agent for change in the mission to conserve water!
Event Details:
Where: Whistler Conference Centre – Downstairs Foyer and Rainbow Theatre
When: Friday May 11th, 6pm Start, 7pm Movie
Who: Hosted by Resort Municipality of Whistler. Local water warriors, including AWARE.
Other: Donations are invited on entry and all donations from the evening are being given to AWARE.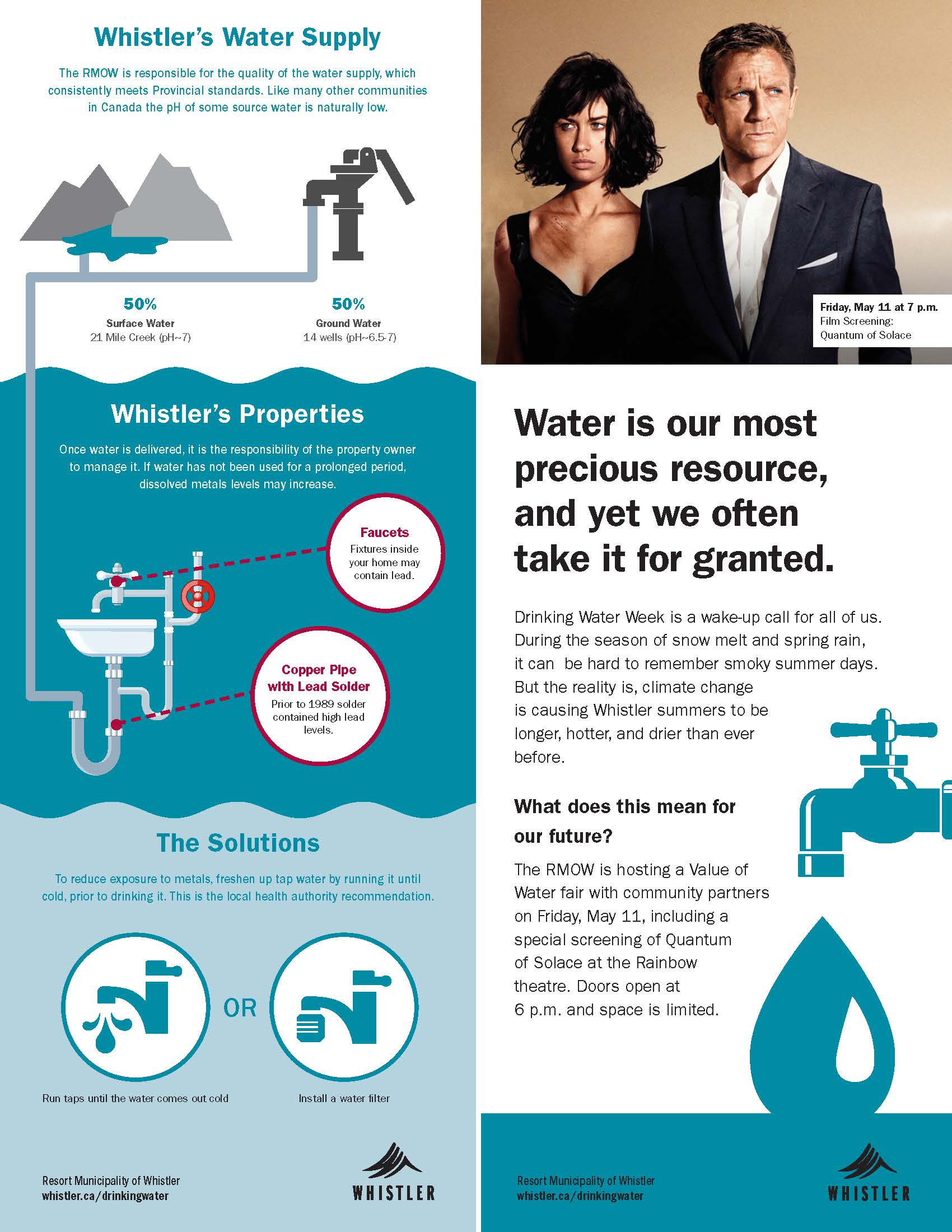 To see more Drinking Water Week events head to: https://www.whistler.ca/services/water-and-wastewater/drinking-water-week
---
Why Drinking Water Matters: