Zero Waste Living Workshop Series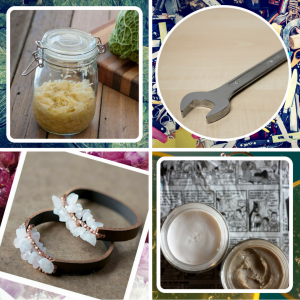 Zero Waste is a journey. Leading a zero waste lifestyle can be simple, cost-effective, timely, fun and is entirely possible for everyone and anyone. This series features four distinct workshops designed to connect you with unique ways to help you progress towards a zero waste lifestyle. Re-envision waste as a valuable resource, learn to repair items before replacing them, make your own products to cut down on unnecessary packaging and added chemicals, and learn to preserve food to minimize food waste and packaging.
FREE upcoming Zero Waste Living Workshops at the Whistler Public Library:
| Date | Time | Workshop Name | Registration |
| --- | --- | --- | --- |
| –  | – | No upcoming workshops | |
The Zero Waste Living Workshop Series was made possible thanks to funding from the Resort Municipality of Whistler's Community Enrichment Program and our venue sponsor the Whistler Public Library.
---
Whistler's Waste
A 2014 audit of commercial and strata garbage found that 54% of the garbage stream being sent to landfill could have been diverted for composting. An additional 13% could have been recycled and only 22% of garbage sent to landfill was actually classified as garbage.
Everyone living in, visiting or doing business in Whistler creates waste, so reducing and diverting waste from landfill makes sense for everyone. Improving solid waste separation supports a community shift towards shared zero waste goals and benefits all parts of society.
---
Other Zero Waste Initiatives