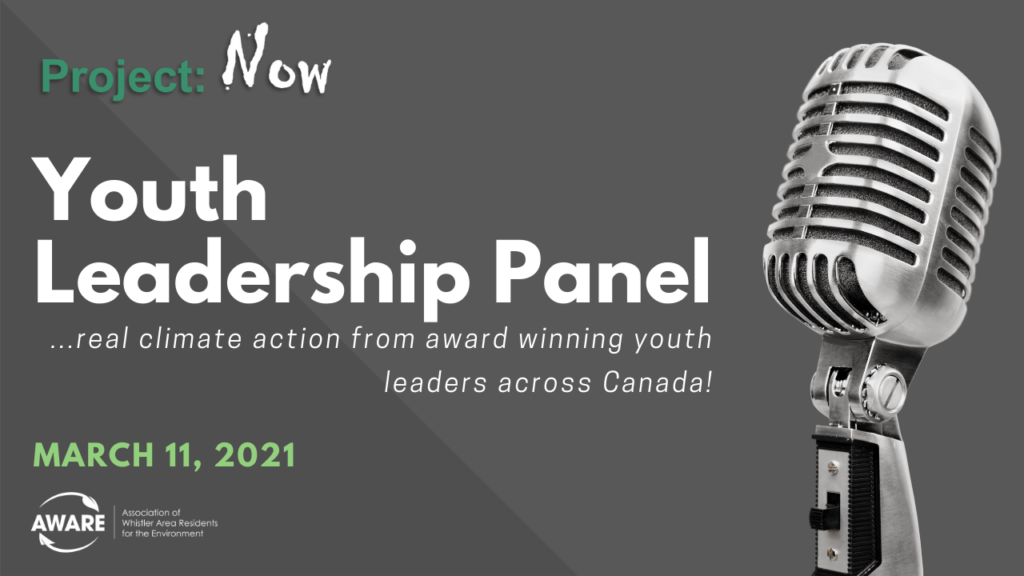 On March 11, 2021, Project Now hosted a Youth Leadership Panel which featured guest speakers from four incredible youth-led climate action initiatives across Canada.

Out Panelists we're asked to talk about the specific steps they had to take get their projects off the ground and offer their best advice, or rather, 'lessons learned' when it comes to turning ideas into action. Check out their inspiring stories below!
---
Speaker Bios
---
Toronto Coalition of EcoSchools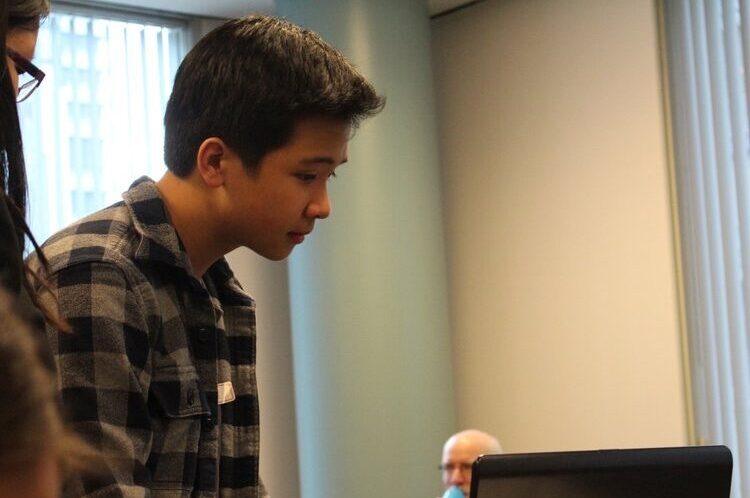 "I encourage you all to take a leap of faith. Its better to do something imperfectly and fix it, and iterate along the way, than to do nothing at all. You can always improve, build upon and iterate your solutions." -Brandon Nguyen
Brandon is a senior at the University of Pennsylvania's Wharton School of Business studying Environmental Policy and Political Science, and will be pursuing a Masters in Environmental Policy next year at the London School of Economics. Born and raised in Toronto, he is particularly interested in environmental education, renewable energy, electric mobility and climate finance. He currently works at the Center for Clean Air Policy in Washington D.C. and has previously interned with the Greenlearning Canada Foundation and Ecospark. In high school, he founded the Toronto Coalition of EcoSchools (TCE) and was an executive on the Toronto Youth Cabinet. His work has led him to being recognized as a Top 25 Environmentalist Under 25 in Canada, a 30 Under 30 Sustainability Leader, a Global 30 Under 30 in Environmental Education, and representing Canada as the youth delegate to the inaugural United Nations Climate Action Summit.
The Toronto Coalition of EcoSchools (TCE) was a youth-led community organization that strived to promote environmental literacy in high school students across Toronto. The TCE pursued this goal through running an ambassador program, organizing events and workshops, compiling resources, and advocating at the municipal level for youth-friendly environmental solutions.
---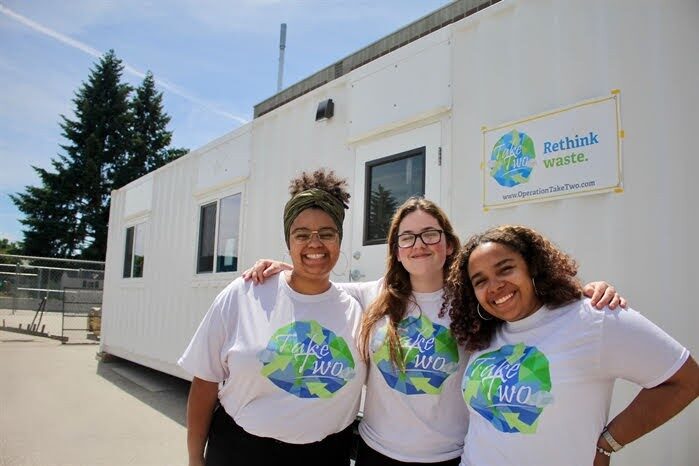 "We've been able to grow Operation Take Two from a high school project to a program within a non-profit by being adaptable and also by growing our vision as we ourselves grew." -Aaliyah Charles
Operation Take Two mobilizes youth to take sustainable action in their communities by creating innovative recycling hubs. Created by high school students in Kelowna, BC, it was featured on the hit CBC reality TV show Dragons' Den and expanded into a national project. It is now a program under the newly founded Sankofa Sustainability Collective, a nonprofit dedicated to co-creating intersectional sustainability.
"After winning a $5000 community grant, OTT went from an idea we were playing around with to a project we were actually doing… but we quickly realized it was a lot more complex that we though so we started seriously networking." – Keneisha Charles
---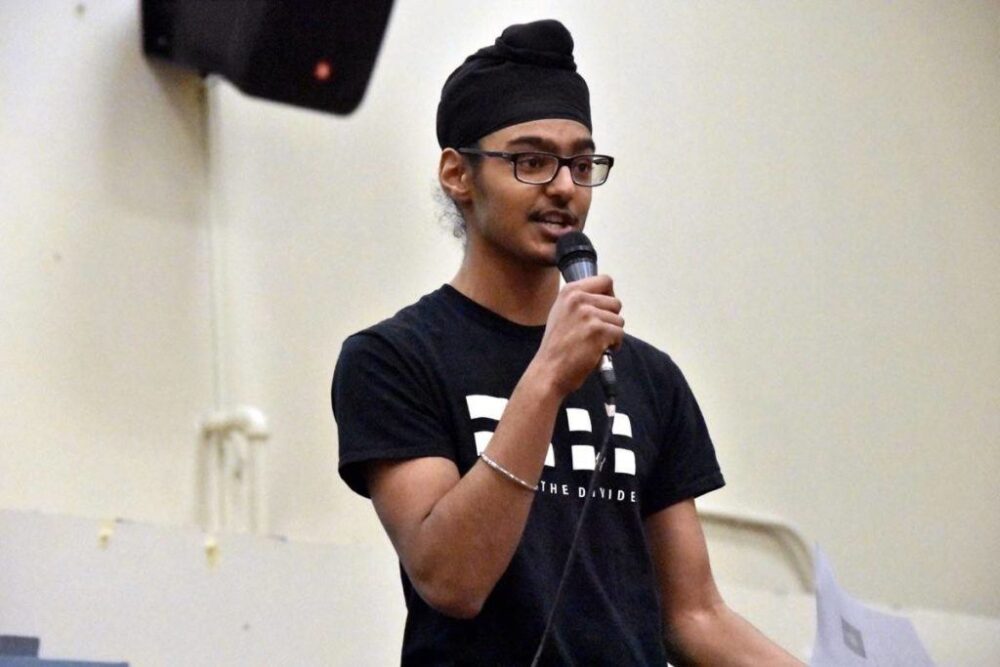 "To become a better changemaker, start with empathy. Start by learning from other people and really working to understand the complexity of issues." -Abhayjeet Singh Sachal
Abhayjeet (Abhay) Singh Sachal is an 19-year-old Canadian humanitarian, environmentalist, and activist who believes that engagement in dialogue and conversation can serve to spark change around the world. After a trip to the Arctic in 2016, Abhay co-founded Break The Divide Foundation, a non-profit organization that connects youth around the world with one another. Based on principles of environmentalism, sustainability, and reconciliation, Break The Divide focuses on fostering empathy and understanding to inspire action projects in communities. Abhay has been a key presenter at numerous international conferences in his efforts to share environmental and educational knowledge. Abhay was recently named one of Canada's Top 25 Under 25 Environmentalists and featured as one of 10 International Youth Changemakers in Canada. He is also an avid ice hockey player and pianist. Abhay is a second-year student at the University of Toronto, studying Global Health and Peace & Conflict Studies.
---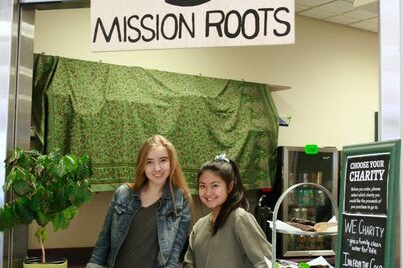 "Creating a brand and a story really helps projects survive and carry on." -Lauren Moody

"Find your passion. Find your Team. Find your mentor." -Skye Noh
Lauren and Skye became friends in their high school sustainability class in Kelowna. They are the co-founders of Mission Roots cafe, a student-run not-for-profit sustainable coffee shop. Together, they've also spoken at the Canada National Youth Forum, been trained as Climate Reality Leaders in Los Angeles, established their school's sustainability club, and engaged in a wide variety of other climate-related projects and initiatives. Lauren is now in her second year at UBC, where she is an Environmental Sciences student and Sustainability Ambassador. Skye is a Sustainable Business student at SFU and the co-president of the climate advocacy club SFU350.