Natural Elements: Learning & Play Legacies For Students
Teaching Whistler Youth About the Natural World Through Vibrant Outdoor Play Spaces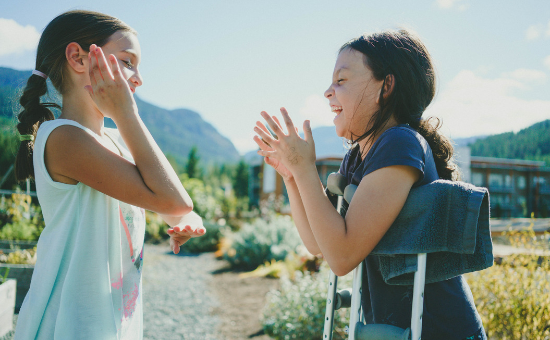 The Natural Elements project was developed in 2017 through a joint partnership of AWARE and the Spring Creek Community School Parent Advisory Committee with funding from the TD EnviroFund, with the aim of providing learning and play legacies for students.
Through a collaborative effort of students, teachers, parent volunteers and AWARE staff, two naturalized outdoor spaces were created in 2017: A naturalized playground near Spring Creek Community School and a pollinator hedgerow at the Cheakamus Community Garden in Bayley Park.
The final phase was the development of a handbook complementary of the two new areas – both just a short field trip from the school – intended to convert local knowledge about Whistler's natural systems and cycles into different outdoor lessons and activities. The handbook was distributed by AWARE to teachers in October 2018.
---
Spring Creek Community School
Spatial Legacies
In 2017, Spring Creek Community School (SCCS) students and parent volunteers planted native trees and installed tree play structures, tied to a creative play zone and water zone from the upper play area to lower field of the SCCS.
An artificial drainage was turned into a safe creek bed enhanced watercourse and sand play area at the school. Slides and natural play elements were incorporated, as well as a water-capture barrel.  The barrel allows students to use the creek bed as a learning space even when the weather is dry, while helping teach children about water scarcity.
Learning Legacies
Trees and plants support life by producing the air we breathe. Learning legacies relate to native trees and forest ecosystems. This creates an opportunity to focus on Whistler's local flora and fauna and how they depend on one another for survival.
As climate change leads to longer, hotter, drier summers and populations in the lower mainland grow, there are increasing demands on infrastructure and resources. Focusing on water provides an opportunity to teach about the water cycle, watershed values and protection, and the animals that rely on this essential natural element.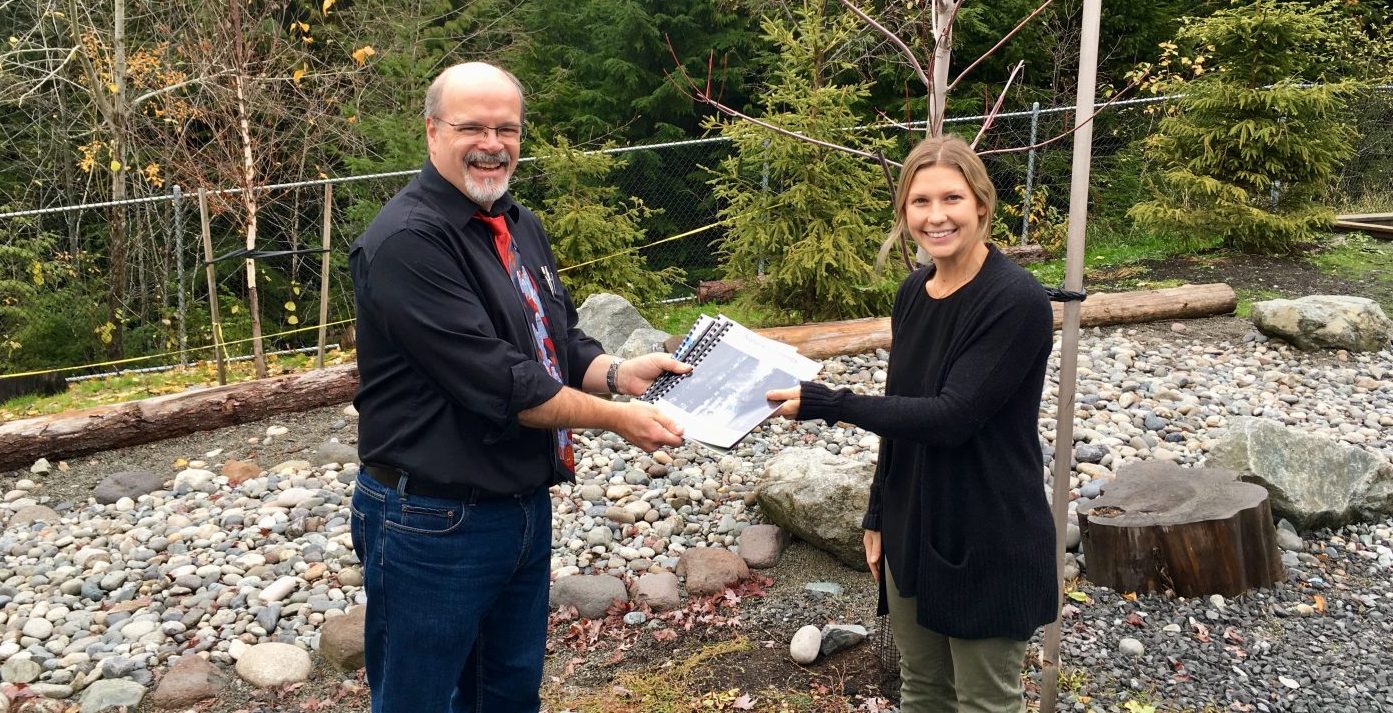 ---
Cheakamus Community Garden
Spatial Legacies
The Cheakamus Community Garden is a community space that provides a walkable field trip destination from SCCS. In Summer 2017, students, volunteers and community garden members turned a gravel strip into a pollinator hedgerow to provide habitat and attract pollinators needed for food production. This space is used to learn about different plants, pollinators and decomposers. The hedgerow provides a space for species identification activities as well as vibrant learning opportunities on the paths to the gardens.
SCCS students have, for a number of years, had access to outdoor vegetable gardens at the Cheakamus Community Garden. The garden beds can be used annually to learn the process of growing and harvesting food. The food is also used to support the school's annual harvest festival at SCCS.
Learning Legacies
Human and animal life is supported by the very soil we stand on. The lessons in the learning handbook relate to the importance of healthy ecosystems and focus on the role of natural processes and how these impact vital resources and the biodiversity of our ecosystem.
A diverse ecosystem supports resources such as wood to make our homes, water to drink, fuel to run our cars, and medicine to heal the sick.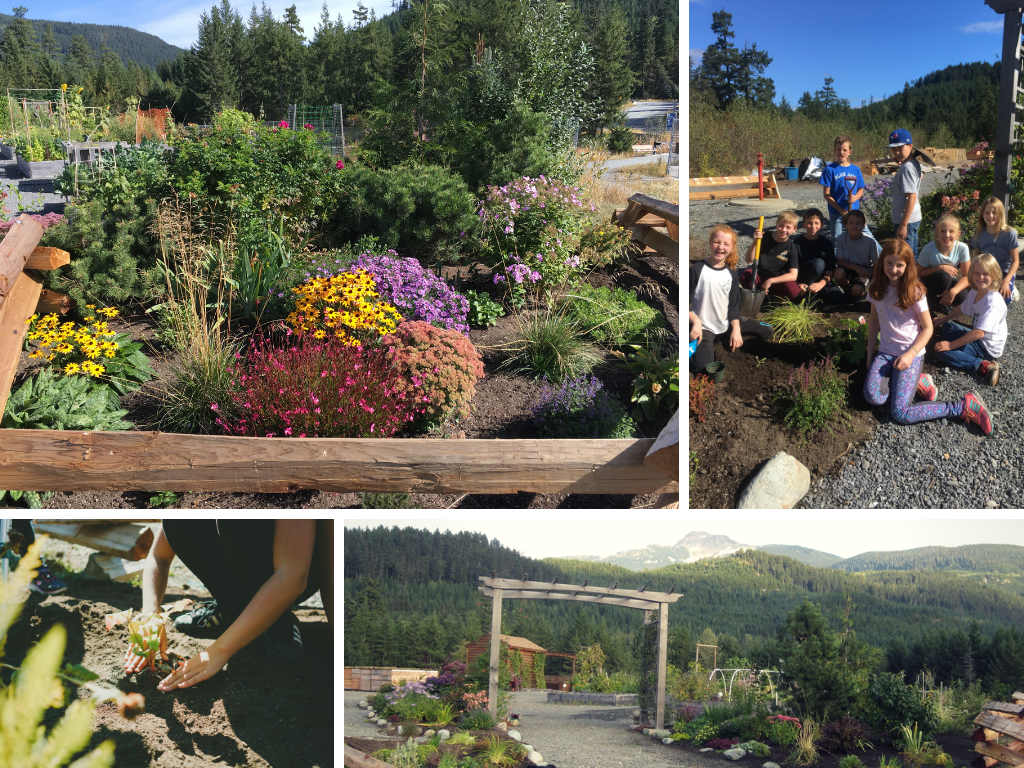 ---
Natural Elements: Outdoor Learning Handbook
A Teacher's Resource for Students
Written by AWARE's Environmental Education Coordinator, Kristen Jones, the six-part handbook contains topics that relate back to the four main natural element pillars: earth, water, fire, air. The overarching topics include:
Part 1 // Plants and Air, Forest Ecosystems and Fungi
Part 2 // Erosion and Wetlands, Water Cycle, Aquatic Bugs, Amphibians and Fish
Part 3 // Predator and Prey, Camouflage and Stealth, Mammal Carnivores and Herbivores of Whistler
Part 4 // Biodiversity, Food Chain and Food Web
Part 5 // Photosynthesis, Plant Defence Mechanisms, Edible Plants in Whistler, Drought Tolerant and Invasive Plant Species
Part 6 // Pollinators, Birds, Bats, Land Invertebrates and Decomposers
For a copy of the Natural Elements: Outdoor Learning Handbook, please email info@awarewhistler.org.






---

This project was made possible by TD Friends of the Environment Foundation as part of the #CommonGround grants which were intended to recognize the 150th year since confederation in Canada.
Thank you to the Resort Municipality for donating the split cedar fencing around the Community Cheakamus Garden pollinator patch.
This project was created in partnership with the Spring Creek Community School Parent Advisory Committee.