---


2022 We Are AWARE Nature Photo Contest
Every Step Leaves An Imprint. Every Image Inspires A Sensation.
They say a photo speaks a thousand words. Does a single image have the power to inspire, educate and awaken change in how we treat our ecosystem?
Over the summer, AWARE and Arts Whistler invited the local community to submit photographs themed around environmentalism, natural beauty & eco-citizenship. Over 100 powerful images were submitted and juried. Visit the shortlisted photographs at the Maury Young Arts Centre and see if a photo can ignite change in you.
We Are AWARE: Nature Photo Exhibit
Where: The Gallery at the Maury Young Arts Centre
When: November 16th to December 23rd during gallery open hours
Visit the Maury Young Arts Centre to see the shortlisted photographs from the Nature Photo Contest.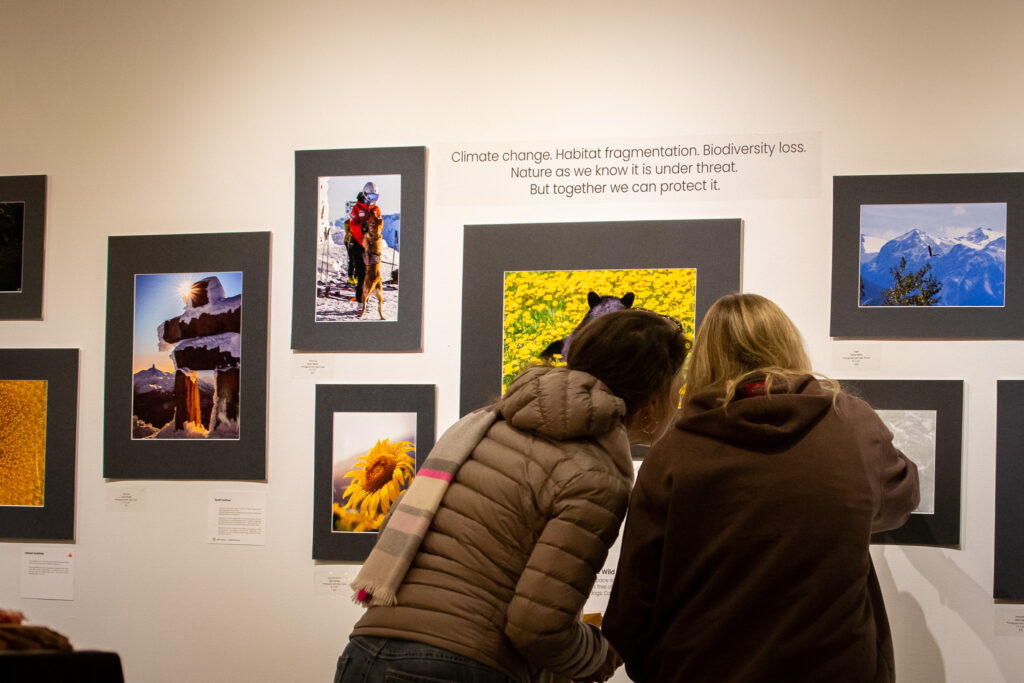 ---
This project is part of AWARE's ongoing work to share tips on ways we can all be great eco-citizens. We are grateful for project support from the Whistler Community Foundation and Arts Whistler. The Gallery at the Maury Young Arts Centre is proudly sponsored by Whistler Real Estate Company.
Check out the video below on how you can be a good eco-citizen.