Zero Waste Events
Every year, AWARE holds several zero waste events to encourage a culture of reusing, and to reduce waste in the Whistler community. Read below to learn more about these events and watch our events calendar or sign up to our e-newsletter to be the first to know when we set dates and details!
Clothing Swaps
SWAP, DON'T SHOP!
Exchange your previously loved pieces for something new to you and help keep textiles out of the landfill. AWARE's popular biannual Clothing Swap generally happens in early spring and late fall. All funds raised support AWARE's environmental work in the Sea to Sky! Any clothing left behind gets donated to WCSS for sale at the re-use-it centre.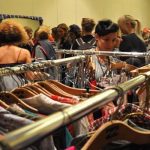 SWAP:
Wanting to downsize or refresh your wardrobe?
Bring any of your previously loved clothing, outdoor apparel, shoes, and/or accessories and SWAP them for something fresh. Please make sure your donations are in good condition, washed and ready for a new home.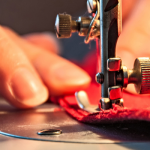 REPAIR STATION:
Once inside the swap, bring items that need a quick mend to the talented alterations specialists at the Repair Station.
First come first serve and by donation.
---
---
Community Garage Sales

Held in the Creekside Underground Parkade, this biannual community garage sale provides an opportunity to promote a sharing culture and to help make sure items stay out of the landfill. As a seller, its an opportunity to make a little cash for those items that may be taking up space in your garage or basement. As a shopper, you can find everything and anything – household goods, kid and baby stuff, clothing, sporting goods, pet items, furniture and much, much more.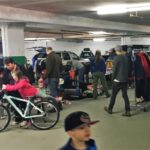 Everyone Can Buy
Admission to the garage sale is free for all shoppers!
Tip: Don't forget your reusable bag

Everyone Can Sell
Vendors are given space on a first come, first served basis (each vendor is given one stall to park in and one to sell from).
$25 entry fee and you may sell as much as you would like – all profits are yours to keep!
Tip: Tables are not provided so please bring any display(s) you wish to use
*WCSS will bring the Re-Use-It Centre van at the end to collect any acceptable unsold items you wish to donate
All proceeds from the Garage Sale go to AWARE, Whistler's Environmental Charity. Thank you to Moving Mountains for Children for handing over this community loved event to our charitable cause. We look forward to carrying it on well into the future. Thank you to Whistler Blackcomb for donating the space to make these events possible.
---
---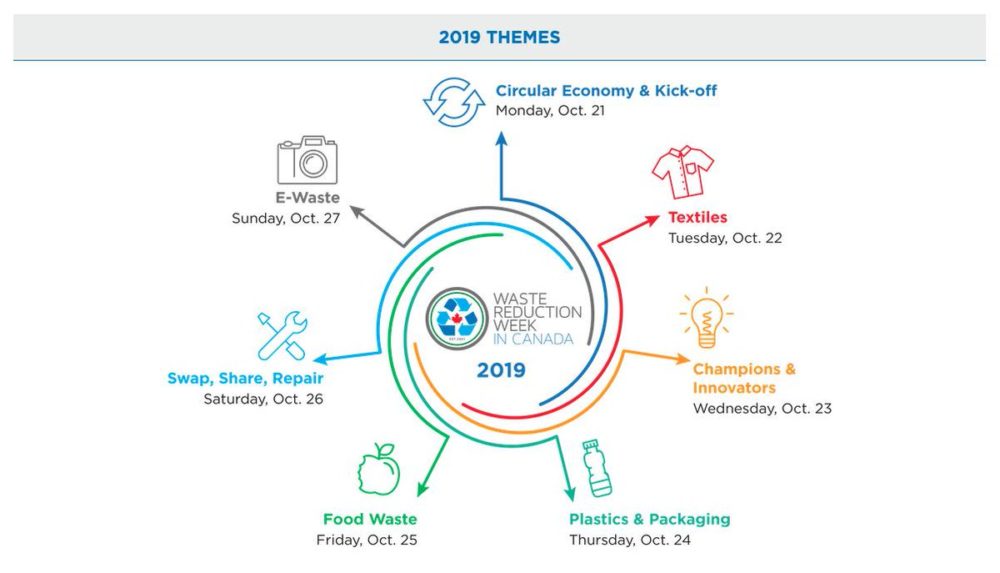 Waste Reduction Week
Every year, during National Waste Reduction Week, AWARE holds a series of events, workshops, and campaigns aimed to reduce waste in Whistler and beyond.
Themes and events change every year – stay tuned for details on this year's Waste Reduction Week coming up in late fall!
---
---
Repair Cafés
We throw away a lot of stuff! Even things that need a simple repair. Let's change that narrative!
We provide tools, materials and volunteers to help you repair your… lamp, bike, jewellery, sweaters and more.
Repair Cafés teach us to see our possessions in a new light. And to, once again, appreciate their value. Repair Cafés help change people's mindset and empower them to embrace a more sustainable lifestyle, connect with community and reduce the amount of repairable items sent to landfill.
The first Repair Café was started in Amsterdam in 2009. This initiative has now spread globally and there are more than 1,400 repair cafés worldwide.
---
---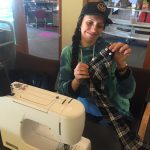 VOLUNTEER:
If you would like to volunteer for any of the events, let us know by signing up to our volunteer mailing list. Available volunteer positions include, but are not limited to:
Postering, equipment collection, set-up & tear-down, event promotion and poster distribution, talented alterations specialists to help at repair stations, and more.
---