Sea-to-Sky Residents and Businesses were Challenged to Take Action On Waste this Waste Reduction Week
From October 17th to 23rd Canada, and residents of the Sea-to-Sky, celebrate Waste Reduction Week (WRW). WRW aimes to raise awareness and encourage individuals and organizations to pay attention to waste. The 2016 WRW Campaign focused on encouraging actions to REDUCE waste. In Whistler, WRW was celebrated with a community Waste Reduction Photo Challenge and a screening of the movie 'Just Eat It', a film focused on the amount of food thrown away because of looming expiry dates, imperfect shapes or lack of shelf space.
How People got Involved in 2016…
Waste Reduction Week Photo Challenge!
Residents and businesses entered the 2016 Waste Reduction Photo Challenge. The contest gave individuals and businesses the chance to win prizes for sharing photos of their waste reduction habits on Instagram and Facebook, using the hashtag
#LoveThisPlaceReduceYourWaste
The challenge ran until October 23.Winners were announced on October 24th.
The winner for Most Unique Post went to Terri Gercovich creator of Re:Creation. Terri upcycles salvaged and sustainable materials into beautiful handcrafted creations. Prize: $100 Nesters Market gift certificate.
The winner for Post with Most Likes went to The Green Moustache Juice, Smoothie + Live Food Bar. The Green Moustache invites people to eat their food "for here" on a re-usable dish or bring their own to go containers to help care for the planet by reducing waste. They also use compostable plastic cups, straws and to go containers. Prize: Two Scandinave Spa bath passes.
#LoveThisPlaceReduceYourWaste is a regional hashtag that gets used throughout the year. Check in on social media to see how your friends and neighbors reduced waste in their homes, businesses and lives.
Film Screening: Just Eat It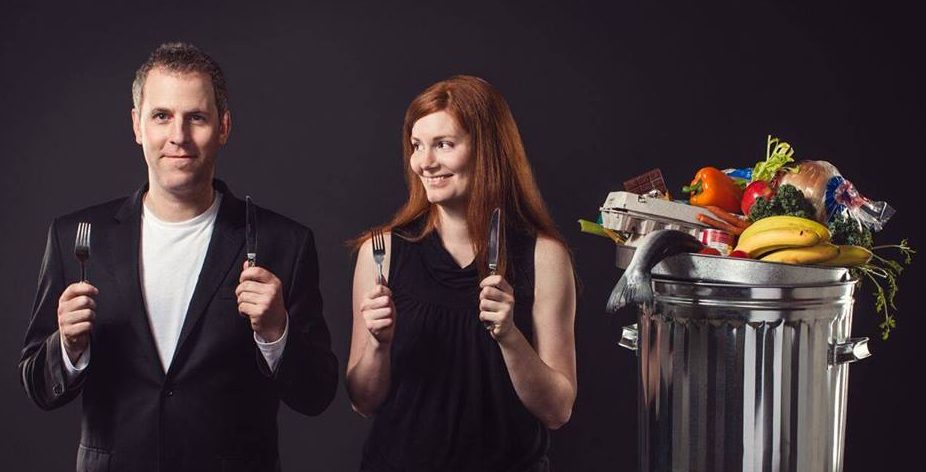 Filmmakers and food lovers Jen and Grant dive into the issue of food waste from farm, through retail, all the way to the back of their own fridge. After catching a glimpse of the billions of dollars of good food that is tossed each year in North America, they pledge to quit grocery shopping and survive only on discarded food. 'Just Eat It' brings farmers, retailers, inspiring organizations, and consumers to the table in a cinematic story that is equal parts education and delicious entertainment.
For the 2016 Waste Reduction Week AWARE and partners screened 'Just Eat It'. Over 40 individuals braved the down pour to attend the event. Information displays were set up before the screening with free tool giveaways to provide individuals with the knowledge and infrastructure to reduce waste in their homes and businesses. Tool giveaways included compost totes, 'What's In What's Out' posters, bin labels and more. Film star and producer Grant Baldwin joined the audience over Skype after the screening to answer questions about his experience and the current reality of food waste today.
The audience left with a real sense of the scale of the food waste dilemma through current distribution mechanisms in wholesale and grocery stores.
Food waste is a big problem, what can you do?
These Waste Reduction Week 2016 events were organized by the Association of Whistler Area Residents for the Environment (AWARE) in partnership with the Resort Municipality of Whistler (RMOW) and the Squamish Lillooet Regional District (SLRD). We would also like to thank the Squamish Lil'wat Cultural Centre for hosting this film screening.