Your Eco-News
Whistler's environmental news, tips for eco-citizenry and opportunities to get involved from the Association of Whistler Residents for the Environment (AWARE).
In this edition:
Join Us This Earth Day
Pitch In Day
Pemberton Community Climate Action Plan Survey
Community Live Survey
Recommended Reads
"Time spent among trees is never time wasted."

~Anonymous
---

Join us for an Earth Day Panel Discussion
One Year On: The Evolving Interplays of Nature, Climate, Tourism & Building Back Better
One year ago, on Earth Day 2020, we gathered (virtually of course) in the early stages of the pandemic. Many questions had emerged – from how to stay healthy, to how to safeguard community culture & businesses, to what we might want to consider taking away from the collective global reset Covid was creating.
Now, one year on, we again invite you to join us for an Earth Day panel discussion, reflecting on the realities and lessons learned through Covid – as they relate to nature, climate change and tourism – and the opportunities we need to collectively pursue if we truly want to 'build back better'. We'll be joined by an amazing local panel – Mike Douglas of POW Canada, Danielle Kristmanson of Origin, and Johnny Mikes of Coast to Cascades Grizzly Bear Alliance.
When: Thursday April 22, 7-8:30 PM
Where: Zoom (link shared on registration)
Cost: FREE

Pitch In Day 
Join us to Clean Up Whistler
Join us on May 1st for Whistler's Pitch In Day! This is an annual event where organizations and individuals in the community come together to pick up trash and waste that has been hidden under the snow all winter. 
AWARE volunteers will meet at Nester's Parking Lot (at the far end – away from the store entrance) at 8:30 am to get coffee (generously provided to all volunteers by Forecast Coffee), pick up trash collection supplies and head out to clean up the White Gold and Nesters Neighbourhoods.
If cleaning up our community isn't a good enough incentive to get you up early on a Saturday… all volunteers who join us at Nester's will be entered in a random draw for a prize pack from Forecast Coffee, our official Pitch In Day sponsors!
---

Pemberton Community Climate Action Plan Survey
**Calling all Pemberton Residents**
The Village of Pemberton is in the process of creating a Community Climate Action Plan and they want your input. Fill out their survey to give your feedback on how to make Pemberton a more sustainable and climate resilient community.

Last Chance to Sign Up for the Community Life Survey
Sign up at whistler.ca/survey by April 19 and you'll receive the online survey directly by email. The survey will be live from April 23 to May 10 only.
The annual Community Life Survey is one of the key channels that municipal Council and staff use to receive feedback from the community about satisfaction, services, needs and priorities.

Recommended Reads
Have you gotten outside yet to enjoy this sunshine? If you're, looking for a good book to read in the sun, check out our book list for a comprehensive list of recommendations.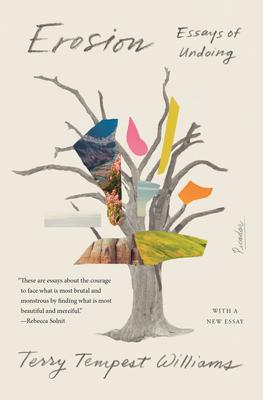 Erosion: Essays of Undoing By Terry Tempest Williams
We know the elements of erosion: wind, water, and time. They have shaped the spectacular physical landscape of our nation. Here, Williams bravely and brilliantly explores the many forms of erosion we face: of democracy, science, compassion, and trust. And she testifies that the climate crisis is not an abstraction, offering as evidence the drought outside her door and, at times, within herself.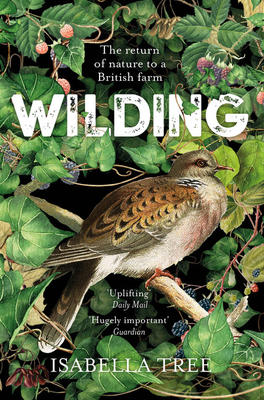 Wilding By Isabella Tree
This is the story of the 'Knepp experiment', a pioneering rewilding project in West Sussex, England, using free-roaming grazing animals to create new habitats for wildlife. Part gripping memoir, part fascinating account of the ecology of our countryside, this is, above all, an inspiring story of hope. Thanks to the introduction of free-roaming cattle, ponies, pigs and deer – proxies of the large animals that once roamed Britain – the 3,500 acre project has seen extraordinary increases in wildlife numbers and diversity in little over a decade.