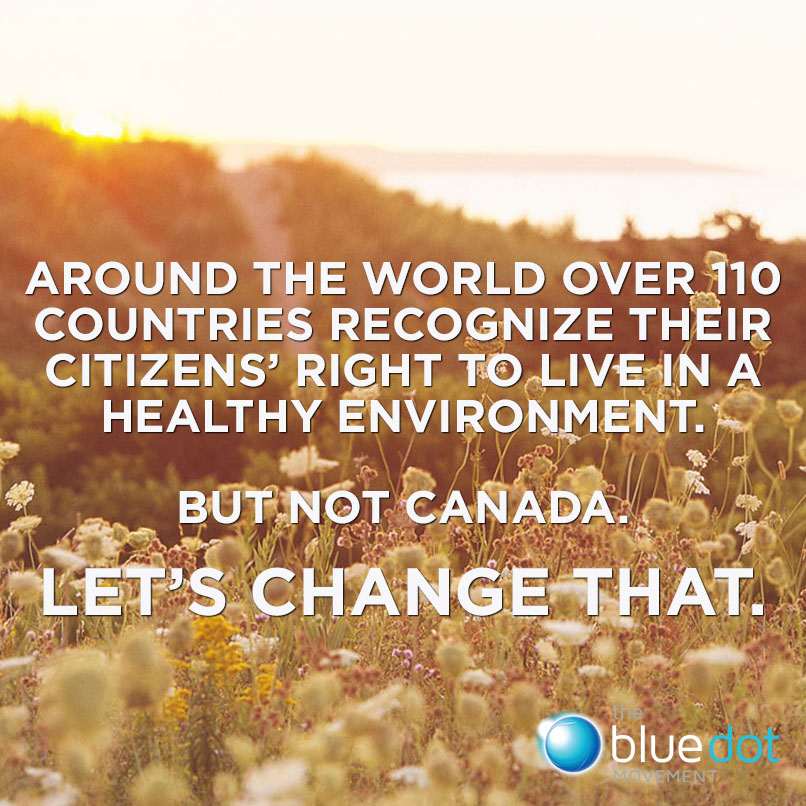 Across Canada communities are coming together to request their local leaders make municipal declarations in support of their citizens rights to a healthy environment (R2HE).  The momentum behind this grassroots movement has come from two longstanding environmental advocacy groups – EcoJustice and the David Suzuki Foundation.
In Whistler, AWARE was asked by a number of it's members to propose to Mayor and Council that they make a declaration in line with the principles of R2HE.  On December 10th we did just that and issued a letter and an accompanying information package to Mayor and Council for their consideration.
To read the letter and get background information on the R2HE campaign click here: Whistler's Right to a Healthy Environment.  Council will consider our recommendations at the first council meeting of the 2015 year.
Want to help?  Sign up in support of Canadian citizens Right to a Health Environment and support the integration of these rights in the Canadian Charter.  Every signature counts.  Sign here.