Your Eco-News
Whistler's environmental news, tips for eco-citizenry and opportunities to get involved from the Association of Whistler Residents for the Environment (AWARE).
In this edition:
Bears are Out!
Spring Nature Activities
Sea to Sky Destination Survey
Community Life Survey
Recommended Reads
"Never doubt that a small group of thoughtful, committed citizens can change the world; indeed, it is the only thing that ever has."

~ Margaret Mead
---
Whistler Bears are Emerging!
It's that time of year when bears are emerging from their dens and looking for food. Male bears will be first followed by females with cubs, who will be under extra pressure to find enough sustenance for themselves and their young, while young bears are often exploring new habitats. As bears in the valley often end up close to residential and commercial areas it is an important time to make sure you are securing ALL bear attractants, so we can keep bears wild and our community safe.
Bear attractants include:
Garbage, recycling, and compost
Bird feeders
Berry bushes
Pet food
Barbecues
Citronella, hot tub covers, petroleum products
Make sure to keep your vehicle and outdoor storage cupboard free of attractants – bears are smart and strong when it comes to breaking in.
Learn more about attractants and proper storage HERE

Spring Nature Kids Activities
With spring break wrapping up we have added hours of interactive nature activities and video challenges to our website!

Craft, Explore, Experiment and Learn all while getting outside for some fresh air. Check out videos and worksheets HERE and complete one or more nature challenges today!

Download the Spring Scorecard and collect badges each time you complete an activity by sending in your results to naturekids@awarewhistler.org. Collect 5 or more badges and receive a personalized Junior Scientist e-certificate before the end of April!

Click the button below to head to our Spring Programming Page or check out our collection of other nature workbooks on the AWARE website!
Thanks to the Whistler Community Foundation for supporting these free nature activities for your budding scientists to learn, create and explore on their days off from school this year and beyond.
---

Sea to Sky Destination Education Survey
The Sea-to-Sky Destination Management Council is working on the next phase of their research survey, aimed at obtaining feedback for the Sea-to-Sky Destination Education Initiative. A broad audience is asked to submit feedback on the initiative, aimed at developing and delivering corridor-wide communications that encourage responsible visitor behaviour and sustainable travel practices once travel resumes and into the future.
*The survey is open until April 9th*

Annual Community Life Survey Live
Take 12-15 minutes out of your day to provide your input on community priorities, trends, and concerns. Receive and action feedback on municipal plans and services and help Council and RMOW staff to identify Whistler's community needs in light of our collective pandemic recovery.

This year, the survey will be delivered directly to your inbox when you sign up to participate, ensuring the 2021 Community Life Survey represents all community demographics and is a more streamlined process.

Recommended Reads
Each month we suggest great reads on the environment and climate change. This month, we've brought it back to basics and some important documents that (we think) every Whistler community member should get familiar with.

If you're, looking for an actual book, check out our book list for our past recommendations.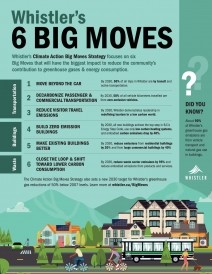 2020 Climate Action Big Moves Strategy By the Resort Municipality of Whistler
The Climate Action Big Moves Strategy focuses on transportation, buildings, and waste, and articulates the key strategies Whistler will need to further reduce greenhouse gas emissions to meet its targets. The Big Moves approach is being used by many other leading cities and communities, so Whistler is in good company as it embarks on this strategic path.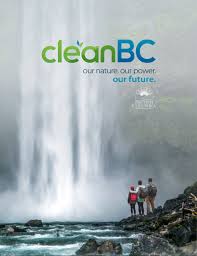 CleanBC is the province's pathway to a more prosperous, balanced, and sustainable future. It outlines BC's plan to grow the use of clean and renewable energy in transportation, buildings, and industry and provides a blueprint for building the economy while meeting the global challenge of climate change. At AWARE, we acknowledge the room for improvement in this plan, but we think it is a good starting point to get up to speed on climate action in BC.