We are thrilled to announce the 2019 nominees appointed to Director positions on the AWARE Board.
In 2019 we had 1 director stepping back, 7 continuing their terms and 3 director nominees. Under AWARE's bylaws the group can have up to 12 directors on the Board and all current AWARE members had the opportunity to vote on the director nominations at the Annual General Meeting (AGM).
Meet our successful 2019-2021 Director Nominees
Marcus Culver (Incumbent)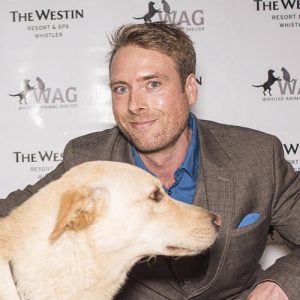 Originally coming here for snowboarding, Marcus has been calling Whistler home since '99. He often proclaims he could write a book about all that's to love about this unique small town.
Love of animals and the natural environment has lead Marcus to adopt a compassionate diet & lifestyle rich with activism.
Marcus pays close attention to who gets the money he spends. Every summer he fills his deep freeze with local organic produce he either hand picks or acquires from farmers directly. He prepares most meals at home using only whole plant foods & refuses to buy anything from a single-use package.
Marcus joined the AWARE board in 2017.
---
Luis Escobar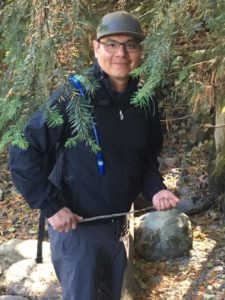 About Luis:
Originally from El Salvador, I came to Canada when I was 14 years old and I right away I felt at home. I came to Whistler over 3 years ago to work for one of the big hotel chains in town as I have over 20 years of experience in the restaurant and event planning industry. A year and half ago I decided to leave that industry and try something new. I joined Regional Recycling as their General Manager for the Whistler operation where my role is to oversee the day to day operations and work with the Whistler community to create awareness on all the different recycling programs we participate. This has given me the opportunity to work with AWARE and this next step feels natural. I bring a lot of different skills from event planning to inside knowledge in the recycling industry, I believe I will be a great addition to the team.
Policy Statement:
We have a waste problem and I want to help solve some of the issues we have now, this past year has been an eye-opening experience for me working in the waste management and recycling sector. I believe my inside knowledge in the recycling industry we will make me a great candidate, I believe my management experience will provide additional support for AWARE, I bring people together to accomplish tasks daily and I'm very passionate about the environment. I believe we need to make drastic changes soon to make sure we preserve our home.
---
Jeremy Valeriote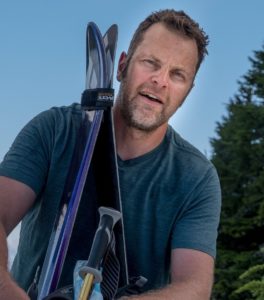 About Jeremy: 
A Geological Engineer by training, I have worked on Environmental Assessments and Reclamation and Remediation Plan as a consultant, and solid waste reduction as local government staff. Formerly a Director of the Sunshine Coast Conservation Association and a municipal Councillor in Gibsons, B.C., I am eager to get involved in environmental stewardship and advocacy in this community.
Policy Statement: 
As a father of 5-year old twin daughters, I believe strongly in efforts aimed at valuing our natural assets, stabilizing climate, reducing waste and prioritizing education and awareness to promote behaviour change. I also believe we can balance human development with environmental stewardship if we accurately value the importance of environmental health.
---
We would also like to take the opportunity to thank Emma Mostrom-Mombelli for her work on the Board as she steps back to focus on other projects.