The applications are in and we have some exciting new candidates hoping to join the AWARE Board of Directors.  In 2017 our candidates are:
---
I have lived in the area for 4.5 years now and unfortunately noticed how our town is growing a little too fast for the environment to keep up. I believe I can bring some fresh ideas to the table, as well as some useful marketing skills. I have previous experience when it comes to fundraising, events and conservation and also the time for this type of commitment.
---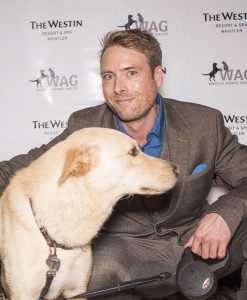 Marcus Culver
I'm a long term local who happens to be extreamly passionate about minimizing our environmental footprint by creating/spreading awareness. Engaging with others & leading by example. Looking for ways to increase my involvement which is also why I wish to join the board at AWARE.
Read Marcus's full application
---
At The Annual General Meeting:
Come find out what we achieved in 2016, plans for 2017 and meet those who have applied to join the AWARE board of directors.
AWARE Members will be asked to vote on two items:
Director nominations
Proposed changes to Board meeting frequency
Meeting Format:

| | |
| --- | --- |
| 5:45pm | Doors Open |
| 6pm | Welcome & Reports on 2016 from AWARE President & Treasurer |
| | Next Steps and 2017 Projects from AWARE Executive Director |
| | Introduction of Board Nominations & Membership Vote |
| 7pm | Environmental Action Forum |
About The Environmental Action Forum:
We want to hear from you.
Where should we focus our time and energy in the future?  What environmental issues do you care about the most?  What actions would you like to see AWARE take in the community?
We will be dedicating the second half of our AGM to getting your thoughts so please come with your ideas and energy to what we hope will be a creative interactive session. The outcomes of the session will be used by the board as they develop AWARE's next strategic plan.